An Inspiration to All: Welcoming Kylie Jenner's Baby and Young Motherhood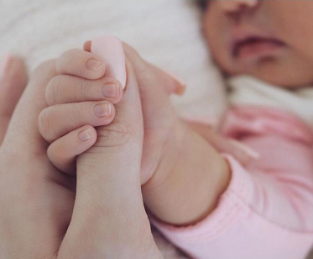 After months of unconfirmed reports, the youngest of the Kardashian/Jenner siblings, Kylie Jenner, age 20, and her boyfriend, rapper Travis Scott, age 25, welcomed their daughter, Stormi Webster, into the world on February 1, 2018.
Jenner posted an official statement to her fans on Twitter on February 3, apologizing for leaving them "in the dark" throughout the nine months of her pregnancy. She said, "I knew for myself I needed to prepare for this role of a lifetime in the most positive, stress free, and healthy way I knew how."
On February 6, Kylie posted a picture of her beautiful newborn on Instagram, which soon became the most-liked photo on the popular social media platform.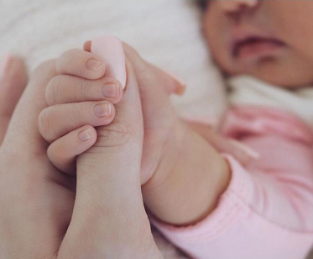 Photo: Instagram
Jenner followed her initial birth announcement with another tweet that linked a YouTube video called, "To Our Daughter," which included various details fans were eager to know during her pregnancy, including the sweet wishes from her friends, footage from her baby shower, doctor visits, and reactions from both her and Scott's family.
The video, which ended with audio of Jenner's final moments of delivery and her daughter's first cry, ultimately shows that she was surrounded by love and support throughout the entire process.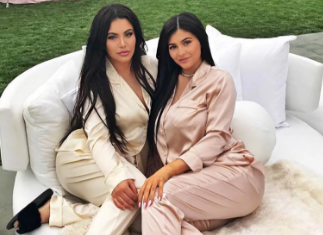 Photo: Celebrity Insider- Kylie posing with friend at pajama-themed baby shower.
Kylie Jenner was 19 when the news of her pregnancy broke. Almost immediately, questions of whether or not she wanted to become a parent were at the forefront of people's minds.
Young, unwed mothers are not often met with congratulations and cheer. Instead, they often face shame, stigma, and dismissiveness for making such a life-altering decision at an earlier age than most people deem appropriate.
Women continue to fight to exercise their right to access contraception and abortion. Providing young women with resources and information to help them put off pregnancy until the right moment — when they're old enough, have enough money, and/or have had enough experience as an adult to be truly ready for the task — has taken priority, but reproductive justice is about so much more than that.
"Forward Together," an organization that preaches to women the importance of reproductive justice, states, "Reproductive Justice is the complete physical, mental, spiritual, political, economic, and social well-being of women and girls, and will be achieved when women and girls have the economic, social, and political power and resources to make healthy decisions about our bodies, sexuality, and reproduction for ourselves, our families, and our communities in all areas of our lives."
This means that the rights of people to parent even if they're young, poor, or in any number of other less-than-ideal life circumstances, should also be protected against the criticisms of people in everyday life. That is the exact point Jenner tried to instill in her fanbase in the video chronicling her pregnancy – anyone that chooses to have a child should have an experience free from criticism and reproach.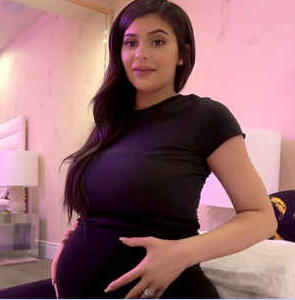 Photo: E News
However, Jenner's privilege and celebrity status protects her to some degree from the harassment and shame that many other young mothers in her position, minus the two standards mentioned, continue to face each day. While women fight for adequate maternity leave, Jenner will be able to take all of the time she needs to be with her child, not having to worry about where her next check is coming from.
Despite her wealth, most of what fans saw in "To Our Daughter" was a reflection of what should be a standard practice for pregnant women of all ages, races, and class statuses. As hard enough as it is for young people to raise children, adding condemnation on top of it is far from acceptable. Jenner should not be blamed for protecting herself and her child from such cruel and bitter criticism. In fact, the pleasant pregnancy she had as a result from keeping it a secret is something that all can learn from.