Summer: A Time For Relaxation, Not School Stress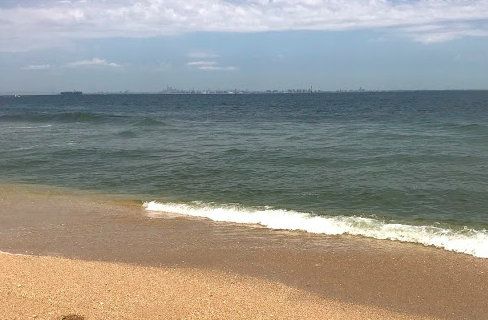 Summer is a gift to high school students.  After working hard to complete finals, AP exams, final projects, and any other assignments teachers throw at them, they are rewarded with two months off from school to goof off, travel across the world, hang out with friends, and enjoy many beach days.  But, now more than ever, it seems that summer is also a time for stress and work even more taxing and urgent than any end-of-the-year assignment. That work is college- specifically looking at colleges, finalizing choices, and completing all necessary requirements for a dream school.
Consider that Pascack Valley hosted a college admissions boot camp on June 19th, five days after summer vacation began for Pascack Hills students.  The same boot camp was held at Hills a week later. Students didn't even have an entire week off from school before having the stress of college looming over them.  The boot camp also encouraged students to complete the essays, research schools thoroughly and essentially have their game plan ready for the coming school year. This places immense pressure on students to spend their free time worrying about college instead of doing what summer was made for: having fun and taking a step back to relax.
It seems as if summer is becoming less and less about relaxation and more about work with all of the summer reading and other class assignments, as well as the aforementioned college tasks to complete on Common App.  People don't have a lot of free time over the summer. Let me rephrase that. Students have a lot of free time over the summer, but it is reserved for vacations, time with family, hanging out with friends, working, etc.  For some, free time is a luxury during a busy schedule and summer work and college only serves to pressure students and cause them to become even more nervous for the coming school year.
This sentiment of encouraging preparation for college applications and summer work to keep the brain sharp is perfectly understandable.  But Hills is a competitive environment where grades and schools mean everything. It has gotten to the point where if you haven't started looking at schools sophomore year, you feel as if you are way behind other students in your college search, despite the fact that sophomore year is a little too early to start looking at schools as vigorously as juniors do.  Brand name schools are all the rage at Hills, and the rude and invasive, "Where are you going?" can be daunting for students who aren't applying to a brand name college. Students probably spend more time on college over the summer than they do during the school year. That's an alarming consideration.
But what can be done to ease the stress of summer work and college applications over the summer?  Nothing. Unless a student has completed every single task possible, which is impossible for college admissions and applications.  Planning out a schedule to complete tasks and giving oneself a deadline for college essay drafts, summer assignments, Common App information, etc. can relieve some of the stress and ease a worried mind.  Summer is a time for relaxation, so why spend all of your free time worrying about college. Find a balance between fun and work. It's the only way to prevent a stress-induced breakdown come late July and August.