The importance of summer jobs in the Pascack Hills community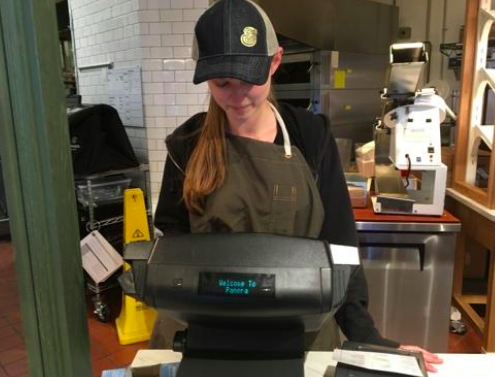 As summer 2018 begins, students ponder about how to spend their three months of freedom. While the season is relatively stress-free, as everyone soon learns, doing nothing and aimlessly passing the time is rather painful. Although everyone could always use one day off, doing absolutely nothing and scrambling to make even the simplest of plans can drive a person crazy.
Eventually, it becomes clear that during the summer a person needs some sort of a routine, or at least something to write on their calendar. While it may seem awful to think about, the best solution is finding a summer job.
"Having a summer job is really beneficial because it not only gets me out of the house, but I get some spending money too," says Pascack Hills junior Alexa Tarabocchia, who works as a cashier in Panera Bread. "It gives me a routine to have and follow instead of just sitting at home all summer."
As many high school students can relate to, money is great to have; furthermore, the sooner students learn how to make and manage their own money, the better. Having a job requires a person to learn time and money management, among an array of other skills.
High school junior Hallie Wikfors, who works as a gymnastics coach, says that having a summer job will not only help you gain responsibility with money, but will also help you gain independence.
Overall, having and maintaining a job is simply an important life skill.
"I've been working for around a year and a half and the pros of working truly outweigh the cons," says Pascack Hills junior Sofia Papadopoulos, an office and personal assistant, babysitter, and receptionist. "For the industry I currently spend most of my time at, real estate, more time in the field, even as just an office assistant, can lead you so far later on."
Last year, the opening of Wegmans in Montvale offered jobs to many students, hiring as young as 15. While finding places that hire at an age younger than 16 can be difficult, there certainly are options. For example, Tiffany Georges, a junior at Pascack Hills, has been working at the Woodcliff Lake town camp for three years, starting at age 14.
Furthermore, Papadopoulos recommends "tutoring, babysitting, or working in restaurants," for someone who would rather not take on a sophisticated corporate job but still desires to learn "the same pivotal financial skills that some adults don't learn until years after college."
Despite the benefits of a summer job, they are not for everyone. Students are still maturing and a work place environment requires professionalism and maturity. Also, many jobs available to young adults may seem unappealing, and committing to a rather unexciting job can be a difficult task.
However, for all students considering taking on a summer job, the next opportunity can be a few google searches away. Applying for a job online is rather easy and can be the start of a successful, vital learning experience.