August: When Summer Begins to End and Reading Begins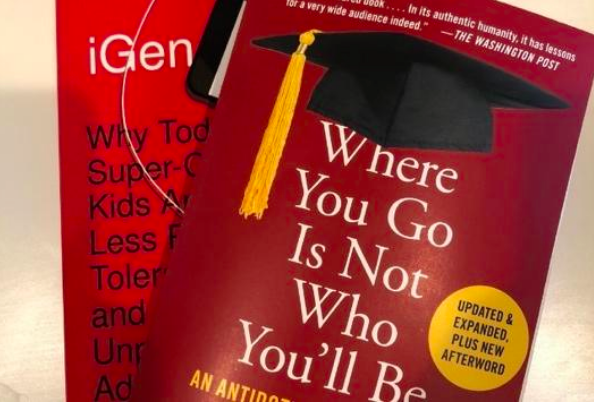 As August, the Sunday of summer, approaches, the first day of school begins to close in on students. For students who just can't procrastinate long enough, this also means it may finally be time to pick up their summer reading book.
This summer, students at Pascack Hills have a summer reading program. Summer reading requires reading and analyzing chosen texts, among a few other expectations, and many students avoid it like the plague.
Each grade is assigned different books to read and have prepared for the upcoming school year. With each text (or texts, if a student is enrolled in an advanced level of English) the instructions are to annotate, develop at least ten questions, participate in a Socratic Seminar, and respond to the text at the teacher's discretion during the early school year.
The Pascack Valley Regional High School district explains in a letter the opportunities that the summer reading program will provide; these opportunities include to:
Share a common reading experience related to all ninth, tenth, eleventh, and twelfth- grade curricula.

Practice reading comprehension skills and cultivate fluency by reading independently

Engage in meaningful conversations about the themes and questions of the assigned text. Students are expected not only to prepare for the conversation but also be active participants in it.

Analyze the author's writing style including, but not limited to, the development of voice, tone, and structure.
Truthfully, it takes loads of willpower to be able to sit down and read a book during the summer. With summer already being filled with other stressful activities, especially for entering seniors, reading an assigned book is the least of many students' problems. Also, it's important to savor every moment of summer by enjoying the weather, hanging out with friends, and participating in fun seasonal activities.
"I really don't want to be bothered with reading a book for school over the summer," said entering junior Alexa Tarabocchia. "There are just so many other things I would rather be doing, and the book I have to read doesn't interest me at all. Summer doesn't last forever and I really just want to relax and enjoy the time before school starts."
Forcing high school students to read books is one thing, but it's ten times worse when the book they must read is not even remotely interesting. For example, entering junior Sofia Papadopoulos explains iGen, by Jean Twenge, one of the required texts for her level, as a "drag to read and a damper on summer."
Despite the fact that summer reading can be quite bothersome, the program is not always seen in a negative light.
Papadopoulos also said that, "Summer reading is super beneficial because it allows students to continue their education during the summer so when they come back it doesn't feel foreign. The book about college (Where You Go Is Not Who You'll Be by Frank Bruni) ended up being super interesting and really opened my mind to things about higher education that I wasn't considering within my own search."