The Importance of Joining Clubs Freshman Year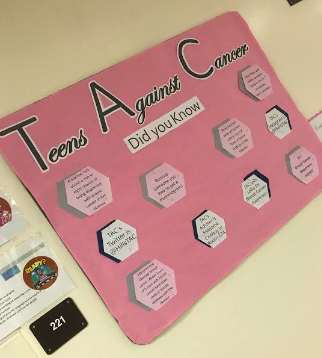 Isabella Sanar
October 25, 2018
Environmental, Robotics, Becca's Closet, and Business. These are few of the many diverse, fascinating clubs that are offered at Pascack Hills High School. Like many other schools, clubs are a way for students to get involved, meet new people, and find out their future interests.
Alexis Kaloustian, a sophomore at Pascack Hills, stated, "Clubs are great for making friends. You can meet new people there who share similar interests as you do. Plus, being a freshman can be scary, so with a club, you'll have a group of people that you are close with."
As seen in movies, freshman year is usually identified as the most awkward, frightful year; however, with clubs, one may be able to connect with their school peers while also having a great, productive time.
For example, Environmental Watch Club, with Mr. Shields, is a fun club where students can learn and take action about "local and regional environmental issues." One major activity in this club is the annual bike recycling action.
The clubs students choose to take are able to be added to their college resumes, ultimately benefiting their future; colleges like to see a student who takes initiative and gets involved with their school and community. Additionally, what makes a club on a resume look more sophisticated is whether or not they contain a leadership role. With leadership roles, students are able show that they are capable of taking charge and being responsible.
"If you join a club freshman year, you will have a better chance of getting a leadership role, which is great for colleges" said Haley Meyerson, an active member of Interact.
Having leadership roles in clubs, like being president or vice president, not only represents one's understanding and passion for the activity, but it also gives one the ability to make difficult decisions and choose certain pathways for the club. Leadership roles are the product of dedication and diligence.
"Joining a club during a student's freshman year is beneficial for many reasons, no matter what type of extracurricular activity it is," said Jane Yeam, the faculty advisor of Model UN. "Like sports, if the club requires participants to learn skills, the earlier a student joins, the more time they have to practice and hone the talents necessary to succeed in the club – for example, in Model UN students learn how to write position papers and how to actively participate and perform in their assigned delegations. The earlier you start, the more time members have to practice and build up their writing and speaking skills. In clubs that are focused on service, the earlier a students joins, the more time they have to display their commitment level to the activity and build up credits that can eventually bring them leadership roles."