Halloween, the Time That's Right for Everyone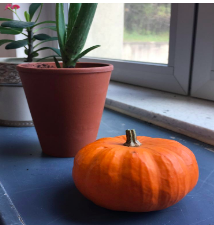 While some may not even consider Halloween a holiday, others think it's the best time for adults and kids. Being the second most popular holiday after Christmas, Halloween strikes in, pepping up everyone's spirits. It's the time when everyone can be themselves and is one of the only holidays where people do not feel left out. Every year on October 31st, people can dress up in costumes and give or receive candy.                                                                                   
As everyone gets older, around the age of our Hills community, people get stuck on what to do on Halloween. Dressing up in some costume may seem a little immature for teenagers. Just because you are older doesn't mean you can't go trick or treating; plus, you can always have a get together or a party with a couple of friends if you are feeling insecure.
Senior at Pascack Hills, Dean Jigarjaf, says "Halloween is a time where everyone is outside interacting and getting candy." He continues to explain that these days people do not interact anymore without their phones and Halloween is the one time people can do that. Also, even though he is a senior, it is not going to stop him from trick or treating.
On Halloween, only seniors get to dress up in costume at school. Whether that is fair or not, seniors are already going to be dressing up besides their age. This senior privilege inspires the scared underclassmen that there is no shame in dressing up, yet still gives them fear to dress up during school. Freshman, sophomores, and juniors dare not to dress up in school on Halloween because this unwritten rule is tradition and they do not want to disobey it. Everyone will get their time to dress up during school and it makes it even more special waiting.
To continue, some people on Halloween enjoy just sitting home and watching scary movies. Sophomore, Caity Parkes says "I love watching movies on Halloween. When I am too lazy to go outside, and I still want to show my love for the holiday, movies are the perfect option." Caity adds that she loves to eat candy while watching and hangout with her friends.
Some popular movies to watch on Halloween include, Ghostbusters, Halloween Town, The Witches, and most commonly known Halloween which includes 11 in the series.
Not only can you do these fun activities on Halloween, but you can also have fun decorating. Sophomore, Sarah Chun says "I just went to find the perfect pumpkin the other day and I can't wait to carve it and put it outside my house."
Decorations that you can buy include streamers, pumpkins and basically anything spooky or scary that will scare the trick or treaters. If you are creative Halloween is the holiday for you because it comes in handy it almost every aspect of the Holiday.
With snickers, to twix, to starburst, there's a candy out there for everyone. Halloween is the best holiday because it gives everyone the opportunity for people to be whoever they want to be. While some may think Christmas or Thanksgiving is better, I think Halloween gives everyone more of an opportunity for fun and is worth celebrating. If you do not usually celebrate Halloween and you want to, do not be afraid to try because it can't hurt and it is not hard. Even though Halloween these days is changing in bad ways, there are always other ways to celebrate that works right for you.
Sophomore, Jared Mitovich says, "I always celebrate Halloween, and it has never let me down."