Winter recognition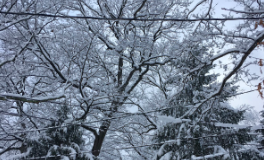 Winter is in full swing, and the cold is a sensation we've all grown used to. To some, this might seem like a bad thing; shortened days, colder weather, and being unable to go outside are all downsides that the colder season does have. Despite all of this, however, winter is still the best of the four seasons. 
Snow is one of the major beauties of winter, and although we've had a couple of ice storms recently we really haven't had a lot of snow. 
"Snow is super pretty to look at, " junior Elizabeth O'keefe, says. "It's one of the reasons winter is my favorite season; snow is only found during winter. It's unique to the season." 
Not only is it aesthetically pleasing, but snow also has a variety of activities that come along with it. One can go skiing, snowboarding, sledding, and tubing with their family at one of the many mountains in New York, or go outside with friends and have a snowball fight. Another option is to build a snowman with a younger sibling, or make hot cocoa and curl up in front of the fireplace. 
In case you aren't convinced yet of the many benefits that come with the cold, just remember the different outfit choices. Sweaters, cardigans, and pullovers are all warm and cozy tops that come out to play in the winter. There is also a greater option of accessories, as any outfit can be paired with a warm scarf or a beanie. Uggs are also major footwear that is commonly seen around Pascack Hills in the wintertime. 
Furthermore, arguably the most important part of winter is the holidays. 
"It's a time to celebrate family,"  junior Sarah Chun said, when asked what her favorite part of the holidays is. "We're able to spend time with our loved ones that we don't normally get. It's very special."
There's a lot to look forward to this holiday season; gifts, food, and spending time with the ones we love are just some of the many aspects of the holiday's people enjoy. The holidays have a certain kind of magic, and there is an indescribable feeling they bring along with them that is only experienced once a year. 
Winter is a fantastic, yet thoroughly underappreciated, season that should be looked forward to by everyone. It's time that winter got the recognition that it deserves. 
Leave a Comment
More from the contributor(s):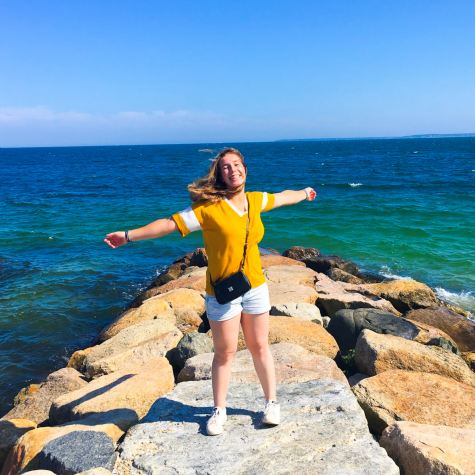 Izzy Frangiosa, Sports Editor
Izzy Frangiosa is a senior who has been a part of the Trailblazer since her freshman year. Although she enjoys writing articles of all kinds, she is extremely excited to take over the Sports Editor position with Jacob Charnow. She's ready to bring her passion for athletics to the Trailblazer!

Fun fact: Frangiosa is an avid softball player and CrossFitter.