Don't Hurt Them, Pet Them: Animal Cruelty
Disclaimer: The following article contains graphic images that may shock, offend or upset. Please view at your own risk. Editor's Note: The following is an opinion article. The opinions presented are the writer's own and are not representative of the Trailblazer newspaper staff or Pascack Hills High School.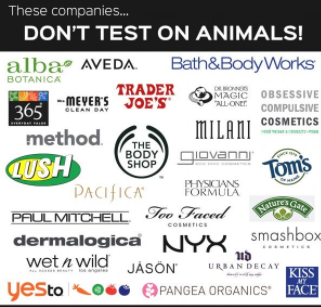 The products that are consistently used within each of our households may have a hidden secret: Animals may have been used to test the "safety" of the house. Cruelty, caused by the animal testing, not only hurts animals but causes defects to them, and is not something Montvale and Woodcliff Lake residents should be supporting.
Animal Testing Practices
Animal testing for cosmetics and household products hold many poor practices. A scientist will take a mouse or rabbit, force open its eye, and wait to see how many minutes pass until its eye begins to burn, leaving the animal with severe burns and open wounds. Another practice that is used is the shaving and pouring of chemicals onto an animal's unprotected skin and waiting until visible damage is done.
According to People for the Ethical Treatment of Animals (PETA), testing alternatives could be used within the US. Instead, companies could do cornea tests by dropping the chemical being tested onto 3D tissue structures, that resemble a cornea, produced from human cells. To walk away from skin tests, companies could purchase human skin cultures and test the given chemical within the testing area. More alternatives can be found here.
Major Companies Supporting Harmful Tests
Products that we use everyday have been not only tested on inanimate surfaces, but these animals too. According to The Humane Society, companies that support these harmful practices do not have a leaping bunny printed on the back of labels.
Within this PETA database, many major companies utilize animal cruelty when testing products. These companies include:
Johnson and Johnson (and all branched companies, such as Neutrogena, Listerine, and Clean and Clear)

Procter & Gamble (owner of Always, Crest, and more)

Estee Lauder (including Bumble and Bumble, Clinique, Coach, M.A.C. Cosmetics, Michael Kors, and many more)

Unilever (along with branches, such as Dove, Degree, and Axe)
The small list above is the tip of the iceberg of animal testing. There are healthy alternatives that are benefitting you even more than these companies and aren't abusing animals.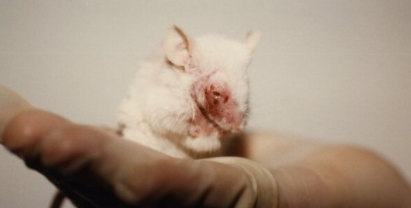 Legality Within United States
Yes, animal testing is present and legal within America, even while practices are harmful and cruel. According to OneGreenPlanet.org, 31 countries, including all of the European Union, have banned the practice, while the United States, Australia and New Zealand are considering the ban.
According to the Animal Legal Defence Fund (ALDF), there is a present Animal Welfare Act (AWA) that does protect some animals. Unfortunately, with this being one of the only acts that save animals from testing, almost 95 percent of animals usually used for testing are not protected. Many more acts covering animals and the legal standpoints of countries can be found on their website.
We Can Make A Change
Many changes could be made within the American market to change animal testing laws. If lawmakers see a shift in cruelty free products and a major decline in cruelty endorsed products animals could be saved from abuse. Creation of petitions are another powerful way to lean people away from practices while teaching them of the industrial wrongdoings.
To begin a cruelty free lifestyle make sure to check this list and see if a company has a leaping bunny. Companies include:
Lush – A cruelty free organic bath and body stop for everything bathbombs, skincare and haircare.

Trader Joe's – A mostly organic chain of food stores that can be found locally in Westwood, N.J..

Too Faced – A cruelty free makeup company that is widely known for flawless foundations and chocolate smelling products.

Dermalogica – Spa grade facial products that can be bought at major chains, such as Ulta, or small town spas, such as Mezzaluna Day Spa in Westwood, N.J..

Tom's of Maine – Organic, cruelty free tooth products that will leave your breath so clean that the bunny on the logo will be leaping toward you.
Make sure your products all contain a leaping bunny on back label, educate others about this harmful practice, and create petitions to change US laws and ban these cruel practices.