Summertime? More like concert time!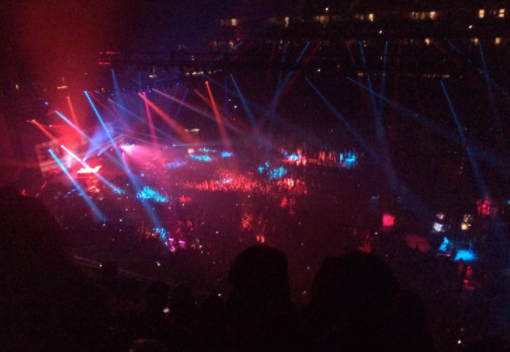 Summer means beautiful weather, great memories, and even better music. Thankfully, it's right around the corner!
Our proximity to NYC and so many other great concert venues definitely is something to take advantage of this summer and all year long.
Sophomores Jenna Cohen and Sammy Meyerson both like seeing concerts at Madison Square Garden because of its large size.
One the other hand, small concert venues are also enjoyable.
Senior Kayla Vincent likes Irving Plaza because it is a "small intimate venue, so the concert feels personal."
Similarly, sophomore Natalia Miniatis enjoys the Bowery Ballroom because it is small and has a cute setting.
If you are looking for something not as big as Madison Square Garden, yet not as small as these two venues, juniors Gianna Lucido and Katie Centeno both recommend the Prudential Center.
Outdoor arenas are also popular ways to enjoy live music. Sophomore Payton Moran recommends the PNC Banks Arts Center because she enjoys being outside and hanging out with friends in the parking lot before the concert. Sophomore Ilyssa Siegel also likes outdoor concerts, particularly at either of the two New York City Major League baseball fields.
Check out this Spotify playlist featuring some of the artists mentioned: https://open.spotify.com/user/kimbalha/playlist/6jaYYpvSB3zPp4Y4yEReDT