Demi Lovato's apparent drug overdose hits close to home
On July 24 singer Demi Lovato was rushed to the hospital after an apparent drug overdose. She is now recovering and is expected to leave the hospital this week. Not much is known about the overdose itself or if Demi plans to seek help in rehab because she, understandably, has not yet released any sort of statement.
Lovato's past struggles with drugs, mental health, and sobriety are no secret as she is very open with her fans and the world. On June 21, she even released a new song titled "Sober," explaining how she has relapsed.
Lovato's newest single:
https://www.youtube.com/watch?v=vORIohoI4m0
Lovato's overdose hits close to home as right here in Bergen County, drug overdoses only continue to grow. In 2016 in Bergen County, there were a total of 308 drug overdoses, 87 resulting in death. The majority, 246, of these overdoses were caused by opiods.
This drug crisis in our county is only continuing to grow with time. Overdoses and drug abuse in Hollywood by stars such as Demi Lovato, are all devastating and very sad, however they do allow the conversation of drug use and abuse to be brought to the spotlight again- hopefully once and for all.
However, celebrity overdoses such as Demi's also create the issue of idolizing drugs and causing regular teens to want to use them so they can be like their favorite celebrity. As shown in this chart below from NJ.com, drug deaths are at an all time high in NJ this year, and the constant publication of drugs definitely does not help.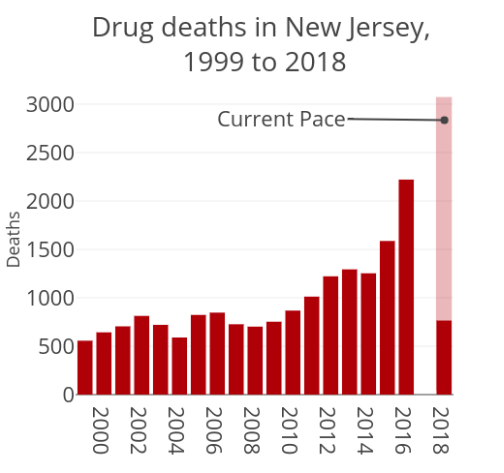 Here are overdose statistics from Northjersey.com:
2015:
288 overdoses
187 Narcan deployments
170 Narcan saves
87 overdose fatalities
2016:
308 overdoses
207 Narcan deployments
170 Narcan saves
87 overdose fatalities
Changes from Year to Year
6.9 percent increase in overdoses
10.7 percent increase in Narcan deployments
5.9 percent increase in Narcan saves
0 percent increase in overdose fatalities
Opioid Overdoses
Non-Fatal Overdoses: 176
Fatal Overdoses: 70
Non-Opioid Overdoses
Non-Fatal Overdoses:31
Fatal Overdoses: 13
Unknown Drug Type
Non-Fatal Overdoses: 14
Fatal Overdoses: 4
More from the contributor(s):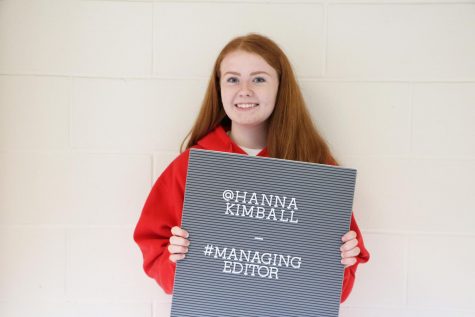 Hanna Kimball, Managing Editor
Hanna is a senior, and this is her fourth and final year working for The Trailblazer. An editor-in-chief last year, Hanna has worked through the ranks to become Managing Editor, and has taught a few on her way up. Although she's sad to see it go, she's ready to work hard this year.