Drama returns to your TV screen: Bachelor in Paradise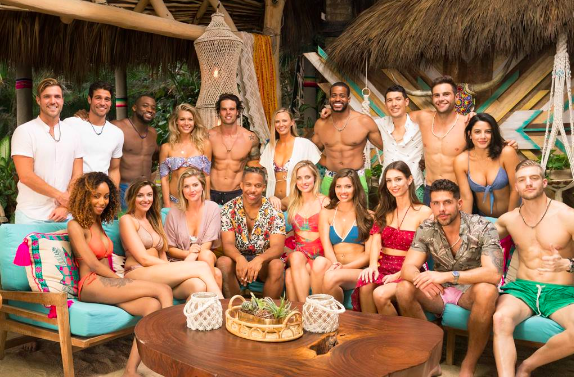 WARNING: Spoilers ahead
Buckle up and turn on your TV because Bachelor in Paradise is back and as drama-filled as ever.
Starting off in only the first episode, the Colton and Tia drama from Becca's season of The Bachelorette was dragged into Paradise as Tia was immediately disappointed when she arrived to Paradise and Colton wasn't there. However, after he arrived the two talked and even went on a day, but prior to the rose ceremony, Tia declared that if Colton wasn't committed to her only, they wouldn't work out.
Sadly, Colton's time in Paradise hasn't been the best. After the whole Tia situation occurred, he got lucky when Bibiana gave him a rose, allowing him to stay. However, the girl he was in love with only a few months ago then arrived in Paradise, causing everyone to truly feel for Colton.
One surprise this season has presented already is that the "bad guys" from Becca's season of The Bachelorette seem to have a new attitude in Paradise. Chris, Jordan, and David were definitely seen as the drama-starters last season, but in Paradise, they haven't seemed to start anything (at least not yet).
The couples that had an instant connection in the first two episodes seemed to be Kendall & Joe, Krystal & Kenny, Jordan & Anneliese, as well as Chris & Tia.
This season of Bachelor in Paradise seems promisingly filled with the love stories, love triangles, and trashy drama that everyone loves.