In the wake of Valley tragedy, Hills students and staff discuss organ donation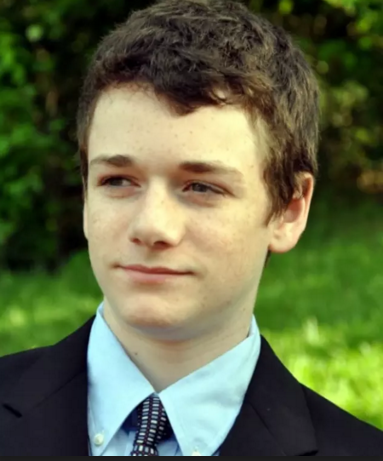 Seventeen-year-old Jack Farrell of Pascack Valley saved five lives and restored the vision of another all because he was an organ donor.
Farrell committed suicide on November 29, 2016. According to his obituary, Jack will be remembered for "his loving, outgoing personality, his quick wit and infectious sense of humor."
Farrell's mother and Hills' employee, Jennifer Gonzales, said, "It is somewhat comforting to know that, in a way, Jack lives on." She also emphasized her beliefs about the importance of being an organ donor when she said, "About 22 people die each day because there is a shortage of organ donors."
In the United States according to Organ Procurement and Transplant Network, over 118,000 people are in need of an organ donation. Organdonor.gov says 95 percent of adults support organ donation, however only 45 percent of adults are organ donors. Only three out of 1,000 people registered as organ donors die in a way in which their organs can be used, but one organ donor has the capability to save up to eight lives.
In New Jersey residents can become organ donors at age 18 when they renew their license or state ID card. Registration is available online or in-person at a DMV agency. Six points of identification, as well as a verification of address is required. Every time residents renew their licences, they can confirm the decision to donate.
According to organdonor.gov, organs are only healthy for a short period of time, so every minute counts. The Organ Procurement Organization then evaluates and procures organs from donors. The organs are then transported to the hospital of the intended recipients. After the organ arrives, the surgical teams transplant the new organ into the recipient.
Although someone must be 18 or older to be an organ donor, many Hills' students and staff are passionate about the importance of being a donor.
Senior Erica Winston said, "I think being an organ donor is important because it helps others and there's really no expense to the donor, because it's not like the donor needs them."
Senior Madison Foley agreed with Winston when she said, "Being an organ donor actually means a lot to me and it makes me feel like a better person. It makes me feel great that my organs can be useful to someone else and possibly save someone's life."
Hills' math teacher Caitlin Murphy said, "After my brother got sick last year, and after we thought he might need a bone marrow transplant, the idea of organ donation took on a new importance for me. It takes on a new meaning when it could potentially impact your family."
On the other hand, some students and teachers prefer not to be an organ donor.
District Supervisor of Special Services Eva Merk, who is currently not an organ donor said, "I think I have trouble with the thought of that process. However, if the time came and I could help someone, I'm guessing my response would be to donate."
Even if you are under 18, Gonzales recommends letting your family know your preferences. She said, "Life can change in an instant. Make your wishes known now."