Leggings: causing controversy for years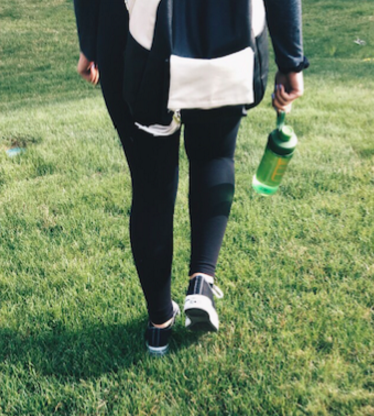 United Airlines recently refused to allow two girls to board a flight because they were wearing leggings. The company claims this is because the girls were flying for free, as they had a pass for friends and family of United employees.
This event revitalized the debate over whether or not leggings should be considered pants. Here at Hills, many students wear leggings on a daily basis. This caused many students and various staff members to pick a side in the leggings debate; here is what they have to say.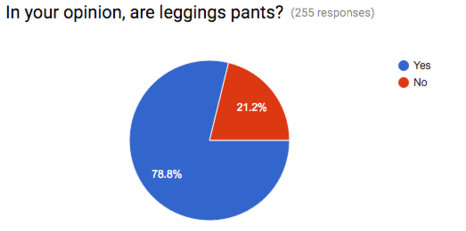 As shown by the survey, the majority of participants consider leggings to be pants. Sophomore Talya Knopf believes leggings are pants simply "because they are made of fabric and cover your legs."
Sophomore Frankie Scott had a debate with a friend in class over whether or not leggings should be considered pants. He said, "the argument ended when I looked up the exact definition of pants, which leggings fit under."
According to Merriam-Webster Dictionary, pants are defined as "a usually loose-fitting outer garment for the lower part of the body, having individual leg portions that reach typically to the ankle but sometimes to any of various other points from the upper leg down."
On the other hand, 21 percent of participants do not believe leggings are pants. Hills' science teacher, Natalie Macke, said she "would not wear leggings when pants were expected."
Agreeing with Macke, junior Elena Boggio said, "I feel like leggings aren't pants because they show exactly how you look under them; it's basically like wearing no pants at all which isn't very appropriate. Also, if they are see-through, it reveals a lot that people probably don't want revealed. "
The leggings controversy has been going on for many years, however with the recent United Airlines incident, many people are picking a side. As many Hills students wear leggings daily, the debate will continue to affect Hills.