New Zealand Natives To Montvale Residents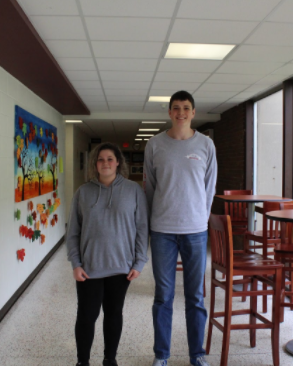 In the halls, students and staff may have recently been hearing two students with new accents. These voices belong to New Zealand natives, and now Montvale residents, Laura and Theo Puglia. The siblings moved on April 10, and now are students at Hills.
Theo and Laura lived in Upper Hutt in the Wellington Region of New Zealand. Laura said, "It is small, but really nice; everyone knows everyone."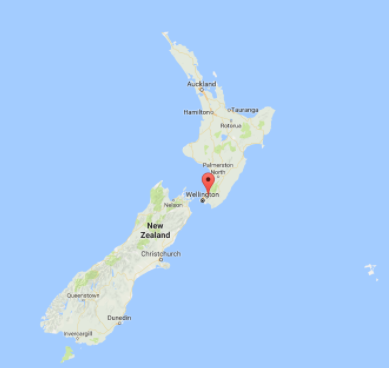 The location of Upper Hutt shown on Google Maps.
Their dad, Andrew, is originally from New York and their mom, AnnMarie, is from New Zealand., The Puglias visited family members who live in New York last year and realized they needed to be with their family in America, so they decided to move to New Jersey.
Although they only decided to move here recently, the Puglia family thought about it for a while, as the children were all born in New York.
Leaving New Zealand was hard for the two, and both agreed that they miss friends and family the most.  Laura said, "We were close with family and friends but in my opinion I think we are closer with our family here than our family in New Zealand. I still keep in touch with all my friends from New Zealand because I was very close with them all and we text and call everyday."
Theo agrees and said, "We weren't very close with our [New Zealand] relatives, because we would hardly ever see each other. They all lived a 30 min drive from our place. I would say we were more close to our friends more than family."
One thing that has been difficult for them to adjust to is the difference in the weather. In New Zealand, it gets hot and it gets cold, but it does not snow. New Jersey also is more humid than New Zealand, where it is more of a sunny, dry heat.     
The siblings said to them the biggest difference between New Zealand and Montvale is school. Theo said, "Instead of A+, B+, B-, we do it completely different."
Laura continued to describe that New Zealand grades students with the ratings Achieve, Merit, and Excellence.   
Laura said her favorite part about living here is being with her family. Theo said for him it is meeting new people. He said, "It's pretty cool, but also pretty challenging as well. It's fun to meet new people because instead of seeing your friends at school every day. Now I see a whole lot of people who I hardly know, who have decided to make me a part of their group is really nice of them."