Senior Yemie Woo makes her mark on Hills theatre
Yemie Woo's final drama club season at Hills has been defined by a play more challenging than any other.
Yemie Woo, only five years of age, stood on stage for the first time. She held tightly onto the microphone in her child-sized fist. Although nervous at first, she soon realized that performing is something that she loved, and she plans "on pursuing a career in music and musical theatre in the future." 
Woo has been a performer for the majority of her life, and her time at Pascack Hills has been particularly notable. As a senior, this is Woo's final drama club season. Students and staff alike will miss her presence on stage, and they praise her on her talent in both acting and singing. 
"Bonnie and Clyde," "Rent," "Chicago," "Godspell," and "Curtains" are just a few of the Pascack Hills Players performances in which Yemie Woo has had a significant role. Her "favorite part about being a performer is that while the character's storyline within a show does not change, the intention behind your portrayal of the character can change every time you go up on stage," she said. 
This year's play, although just as memorable, was extremely different. Woo and her castmates were able to showcase their talents, but there was no onstage performance. This year's winter production, "FaceTime Continuum: A Variety Show," was completely virtual due to the COVID-19 pandemic. 
With the virtual format, the drama club could not sell tickets to raise money. Consequently, fewer students were able to witness their hard work that usually comes together during a live performance.
There have been some difficult adjustments with the play this year for all of the Pascack Hills Players. For example, rehearsal takes place virtually for three hours. "It's draining to have to look at a computer screen after having to do that for school and homework as well," Woo explained. 
In some ways, it seems that the play is more of a commitment this year than any other. It has tested the passion that each performer has for the arts, but, Woo shared, "I think that the Pascack Hills Players' love and passion for performing has remained the same." 
"
I think that the Pascack Hills Players' love and passion for performing has remained the same.
— Yemie Woo, Hills senior
Woo shared that another positive about this year's play is that she, along with her fellow actors, was able to really let her "individuality" shine through. She credits the new director, Allison Andresini, for creating a show where everyone felt they could "perform how [they] would like to." 
There are plans for another show this spring, and though the details remain unclear, Woo is excited for the "more interactive" virtual show that the Pascack Hills Players will present. 
Woo does not want anyone to give up on all their hard work: "My greatest hope for myself and the rest of the Pascack Hills Players would be for us to never lose the will to create!" 
She continued, "To the Pascack Hills Players: It's been a rough year, but as long as we continue to create art and perform, we'll make it through!" 
Yemie Woo's positivity is inspiring and refreshing in the midst of a pandemic. Her optimism gives her the strength to keep moving forward with the hope that things will be better soon. Despite her positivity about this year's play, she misses "being able to perform for an audience because the rush that you experience from that is like nothing else." 
Leave a Comment
More from the contributor(s):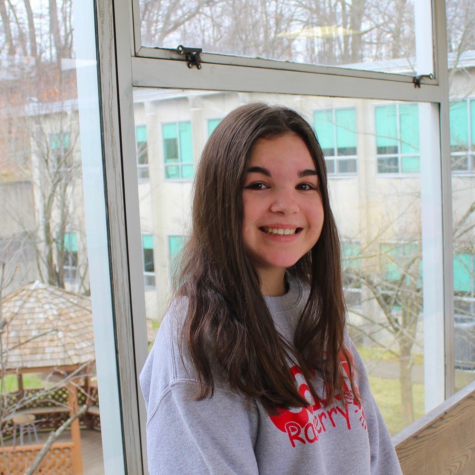 Simmie Brisman, School News Editor
Simmie Brisman is a senior at Hills; this will be her second year as School News Editor. Before becoming editor, she was a staff writer. She is looking forward to continuing to write for the Trailblazer during her final year at Hills!

Fun fact: Every Wednesday, Brisman and her family eat burgers cooked from her grandmother's original recipe!