How knowledge about Covid-19 has changed over the past year
In the second March to occur during the Covid-19 pandemic, new knowledge and the pace of vaccinations are providing a way out.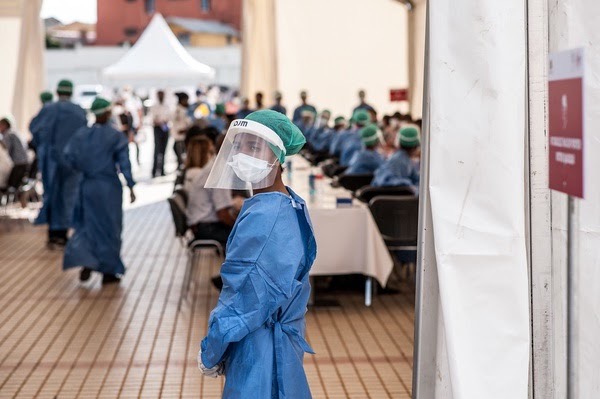 Over a year ago, coronavirus cases in the United States caused Pascack Hills to shut down for the rest of the school year. What looked like a two-week vacation became our new reality. A year later, we can look back at this new reality and compare: What's different about last March and this March?
Although it may seem that not much progress has been made –– the pandemic is still with us –– many changes have happened within a year. Most people knew nothing about the virus in the beginning stages of the pandemic. This was barely three months into the most significant pandemic in 100 years. 
Historically, pandemics are nothing unique, dating back to the beginning of history with pandemics and plagues like the Black Plague, the Plague of Justinian, and the more recent Spanish flu of 1918. 
The Spanish flu was an influenza virus, which is in a different family of viruses than Sars-Cov-2 –– the coronavirus circulating the globe today. They are similar in that they originated in animals and adapted to humans. World War I was a major contributor to the spread of the Spanish flu, and modern transportation allowed for coronavirus to quickly break out of its shell. 
The pace of pandemics has been expanding because mankind has been increasingly encroaching on new ecosystems, allowing the transfer of new viruses into the human population. 
Coronavirus is thus not unique. In March of 2020, the world quickly learned what kind of virus it was dealing with, but it didn't have many tools to fight it. 
Last year, most people were unaware of where the pandemic originated, how it affected different ages and genders, and the world encountered newer vocabulary terms. Phrases such as "social distancing" and "flatten the curve" became part of everyday language. As well, there were fewer resources for hospitals, stretching them to their limits with little-to-no knowledge of how to treat the patients.
In March 2020, there was an inadequate amount of testing to know who had Covid-19. Most were unaware of what it meant to be asymptomatic, and how that was causing the virus to spread more. 
The role of masks was proposed as a measure but then recommended to be saved for hospitals, nurses, and doctors. Eventually, it seemed that the best option was a complete lockdown. 
Local schools were shut down without knowledge of when they would open up again, and school systems weren't ready for the change from in-person, to fully virtual. There was evidence of this in schools in Bergen County, as many classes were asynchronous and students did not have to attend Google Meets. However, Hills was much better prepared due to a fully virtual practice day a couple of years prior to the pandemic, something the district has prided itself on. 
The hybrid schedule has allowed students to learn in person while mitigating the possibility of exposure. Doctors have even studied the source of spread, and have concluded that schools are not a source; this is supported by information from Superintendent Erik Gundersen, who said the district has not found any cases linked to in-school transmission. Many schools in the tri-state area have even gone fully in person for the first time since last March.
"
[Hybrid learning] gives me an opportunity to see familiar faces and provides a change of scenery, rather than sitting at home in front of a screen like last March.
— Reece Benisatto, Hills sophomore
Reece Benisatto, a sophomore at Hills, commented on her experience with hybrid learning.
"It gives me an opportunity to see familiar faces and provides a change of scenery, rather than sitting at home in front of a screen like last March."
One of the most noticeable changes between March 2020 and March 2021 is the vaccine. Local pediatrician Darren Saks said "we have one of the most effective and adaptable vaccines in modern history created in less than a year. We have given over 100 million doses in the U.S. alone. This achievement is worthy of the Nobel Prize."
The Pfizer vaccine was approved in December, and as of this month, 458 million people have been given a dose worldwide with one of the many vaccine options. 
"
We have one of the most effective and adaptable vaccines in modern history created in less than a year… This achievement is worthy of the Nobel Prize.
— Darren Saks, local pediatrician
The vaccine has caused controversy among adults who are eligible because of the pace at which the vaccine was developed; some believe that it occurred too quickly. A poll taken in January by the Kaiser Family Foundation (KFF), an American non-profit organization, showed that 47% of American adults would be willing to receive the vaccine, or have already had the first dose. This number increased to 55% in February.
Many people are still skeptical about the vaccine, 39% of adults in January were still waiting to see how it was working compared to 31% in February, a substantial decrease as more and more people's friends and family members are vaccinated. 
The progress the world has made in a year speaks volumes about coming together to create change and pushing through to the other side. Our knowledge overall about the pandemic has increased drastically, allowing us to adapt. 
The mortality rate has dropped significantly, the curve has been flattened in subsequent waves, and the vaccine rollout has finally gained momentum in the U.S. It is now possible, based on the current pace of vaccinations, that herd immunity can be achieved in the next five to six months and our "normal" can finally return.
Leave a Comment
More from the contributor(s):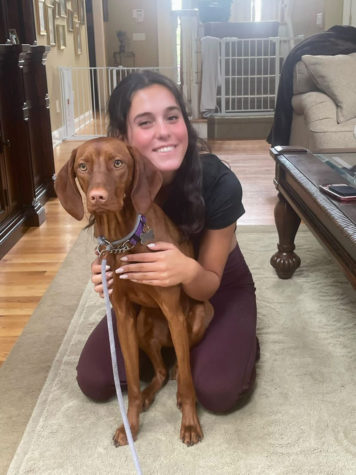 Madison Saks, Opinion Editor
Hills senior Madison Saks is looking forward to being on the Trailblazer staff for her final year. She joined the publication her sophomore year as a staff member and edited for the Opinion section her junior year. This year, Saks is eager to keep editing for the section alongside Anabelle Joukhadarian.

Fun fact: Saks has a rescue dog from Puerto Rico named Goose.