The "slime craze" spreads through Hills

Loading ...
Seeing slime videos on social media is inescapable, especially when #slime has two million posts and counting on Instagram!
Click here to watch a compilation of Instagram slime videos!
It seems as though the "slime craze" has taken social media by storm. Here at Hills, some students have developed a love for creating and even watching videos of slime. Sophomores Skylar Bachman and Teddy Calderone both follow the "slime craze" and even participate in it. Calderone makes his own slime, while Bachman prefers to purchase it from online shops.
However, the slime craze is not for everyone.
Junior Aidan Biddle says, "I hate it. I can understand if there's one or two people who get famous from it, but there's so many accounts of just people touching slime."
DIY Slime: It's easy as 1, 2, 3!
Calderone says making slime can be hard at first, but with practice it is simple. According to Calderone and Bachman, one important characteristic of good slime is that the squishy sound when you touch it needs to be "10/10." They said the slime can't be sticky, but also can't be too stiff. Calderone said, "When you put too much borax in it, it'll become stiff and break easily." Bachman says her best tip is to "keep it away from clothes and carpets because it will stick."
With these three simple steps to create slime shown below, you can be a slime expert in no time!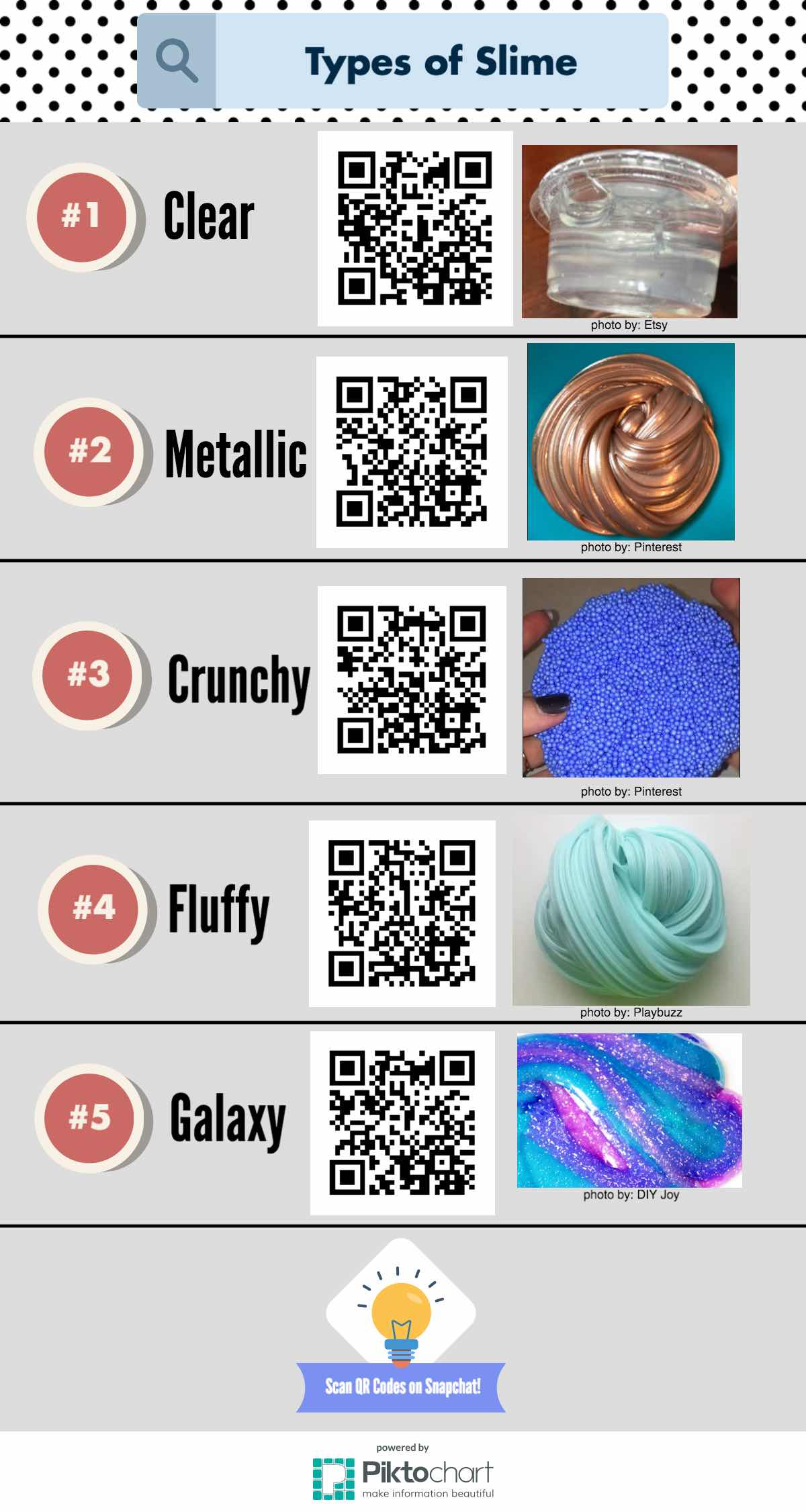 Slime comes in all shapes and sizes
The slime craze is not as simple as you may think. Various types of slime have been created by slime-lovers such as clear, metallic, crunchy, fluffy, and galaxy. Calderone says his favorite slime is fishbowl slime. This slime is filled with filler beads and he says "it has a really nice crunch."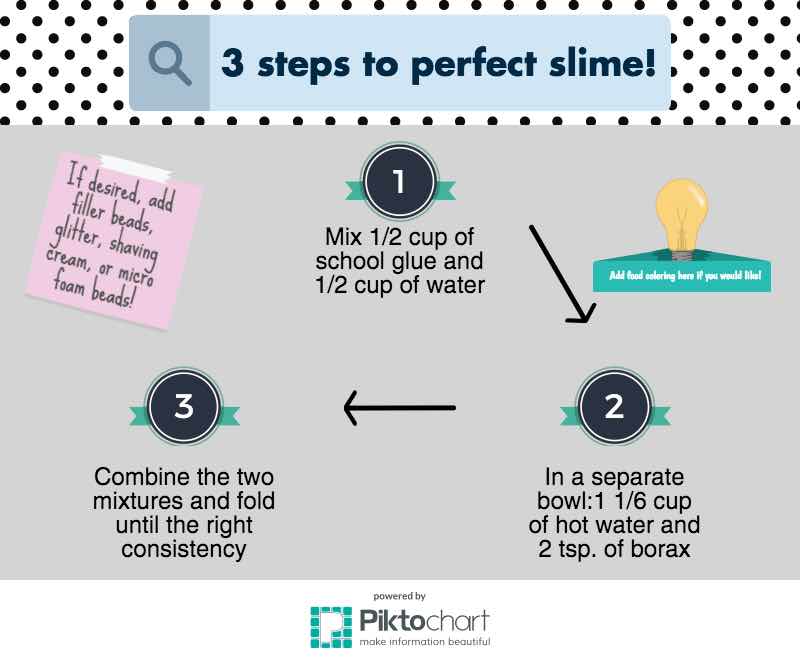 Zoom in on Snapchat to scan the QR codes and watch videos on how to make the various types of slime!

Can't make slime? Here's where to buy it:
DIY slime isn't for everyone, so lucky for you there are various online shops were slime is purchasable. Etsy is home to many of these shops with average slime prices ranging from $1-15. Listed below are some local Etsy slime shops!
Poll posted with article:
Do you plan on joining the slime craze?
Already in it!
Definitely going to check it out
Slime is not for me