Montvale Unites in Honor of 9/11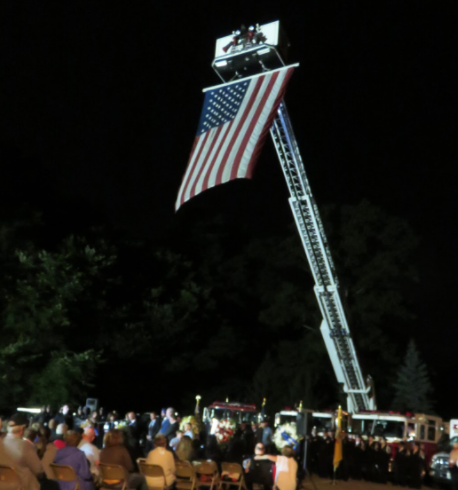 Sixteen years after the terrorist attack on September 11th, Montvale held a candlelight service. A flag on a firetruck ladder hung over the crowd of all ages, who were present to respect all those affected. The solemn night included an opening and closing performance from the Pascack Hills Chamber Choir led by Margarita Elkin.
Hills Senior and Chamber Choir member, Gianna Lucido, says, "I was honored to be a part of the memorial service. One of my favorite things is to feel like my music has a purpose and to make other people happy with it."
Montvale resident and Bergen County Freeholder, Tom Sullivan, gave a speech in which he talked about the importance of never forgetting the event.
Sullivan's daughter, Jadyn, is a sophomore at Hills. She said, "Even before my dad was in politics, my parents always stressed the importance of the event, even though I was not alive. My parents taught me about 9/11, how tragic the event was, and how no one should ever forget what happened that day. Now that my dad is in the government, he shares that idea publicly."
Mayor Mike Ghassali's talk reflected the same message as Sullivan.
Ghassali said, "I came from Syria, I came from a background where those terrorists live, so it's very personal. It's important for the kids to come and hear and see what the police officers went through, hear the family of the fallen hero…so it's very important for us to have this and I hope we have this every year."
As the 9/11 attacks happened 16 years ago, many Hills students were not alive, or were not old enough to remember it. Does this affect the way they view the attacks?
Junior Amber Leung was seven months old during 9/11 and says, "I don't remember it, but by the stories I've heard every year growing up from teachers, classmates, and family members, the idea that my family could have been different than it is now because of 9/11 is extremely significant to me."
Although Amber too young to remember the day, some Hills students were not even alive.
Sophomore Sofia Papadopoulos was not alive during the 9/11 attacks and says "Although I was not there for the 9/11 attacks, I'm still able to see the impact it has had on people, especially on my father. It's devastating to hear the stories that people had to go through, and the aftermath of the attacks."
Leave a Comment
More from the contributor(s):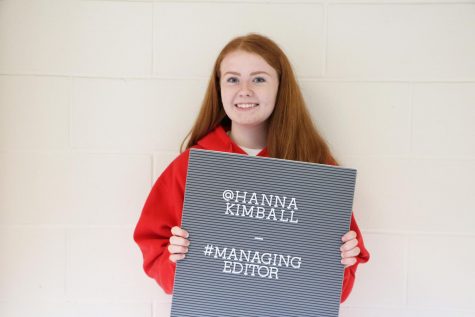 Hanna Kimball, Managing Editor
Hanna is a senior, and this is her fourth and final year working for The Trailblazer. An editor-in-chief last year, Hanna has worked through the ranks to become Managing Editor, and has taught a few on her way up. Although she's sad to see it go, she's ready to work hard this year.