Montvale's "Snow Angels" lending a helping hand this winter
According to the Farmers' Almanac, New Jersey is predicted to experience an above-average cold and snowy winter. However, thanks to Montvale's new "Snow Angels," elderly citizens won't struggle to keep their driveways and sidewalks cleared.
In early November, the Montvale Boro posted an announcement asking for volunteers to be "Snow Angels." These "Snow Angels" would help the senior citizens of Montvale during the upcoming winter season.
Pascack Hills' own students enthusiastically volunteered and were recognized at the December 14 council meeting. Montvale Mayor Mike Ghassali said, "This is one of the programs I took a personal interest in after a resident, Mrs. Carolee Adam, suggested it to me and having elderly parents I knew exactly why we needed this program.  Many seniors in town have a difficult time going to the front door, snow cleaning their steps and walkways are out of the question, and at the same time, we have capable and strong young men and women wanting to help their neighbors.  We connect both sides and looked to grow the spirit of volunteerism and civic service.  These young men and women are doing a very important service to their neighbors and I am sure it will register with them as they grow and prosper in their lives."
Below are the students involved:
John Santos
Ryan Sailer
Frankie Scott
Tommy VanGelderen
Kyle Butler
Charlie Geanopoulos
When asked why they chose to volunteer for this program, junior Frankie Scott said, "When I heard about the Snow Angels program, I was a little bit skeptical. It's a pain to shovel my own driveway when it snows, so why would I be interested in doing it twice? But then I thought about it and realized that if it was a pain for me, it must be a living nightmare for some of the less capable citizens living in Montvale. I have plenty of neighbors who have a really hard time when it snows, so I thought that lending a hand this winter would be the least I could do."
More from the contributor(s):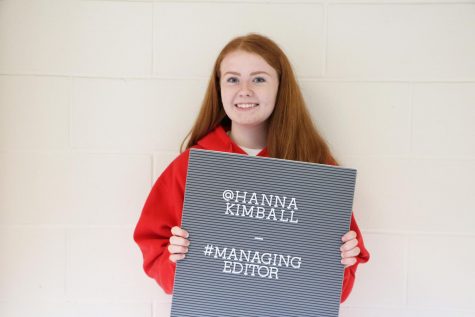 Hanna Kimball, Managing Editor
Hanna is a senior, and this is her fourth and final year working for The Trailblazer. An editor-in-chief last year, Hanna has worked through the ranks to become Managing Editor, and has taught a few on her way up. Although she's sad to see it go, she's ready to work hard this year.