PVRHSD Guidance Department presents "Trends in College Admissions"
On Thursday April 19, the PVRHSD Guidance Department is presenting "Trends in College Admissions."
Here, students and parents will be able to have first-hand information from Deans and Directors of Admissions from the following universities:
Fordham University
Pennsylvania State University
Sacred Heart University
Stevens Institute of Technology
The George Washington University
The panelists will discuss letters of recommendation, college essays, standardized testing, transcripts, extracurricular activities and college visits along with a general overview of college admissions today. At the end of their discussion, there will be a question and answers section as well.
District Supervisor of Guidance/Counseling Services, Sean Struncis, encourages all students to attend and said, "Students will have an exclusive opportunity to hear from some of the most well-respected Deans of Admissions from around the country discuss trends in college admissions as well as provide their insight into the ever-changing college application and admissions process. Moreover, students will have the opportunity to ask the Dean's questions germane to the college process and hear directly from the people who make the admissions decisions for their respective institutions."
More from the contributor(s):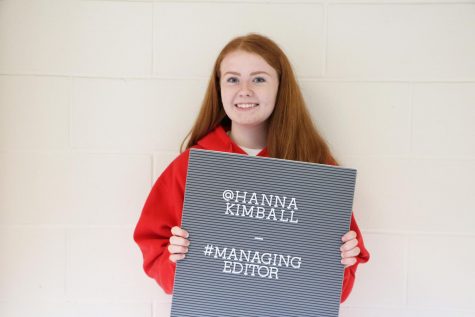 Hanna Kimball, Managing Editor
Hanna is a senior, and this is her fourth and final year working for The Trailblazer. An editor-in-chief last year, Hanna has worked through the ranks to become Managing Editor, and has taught a few on her way up. Although she's sad to see it go, she's ready to work hard this year.