PVRHSD interim superintendent: Who is Dr. Fishbein?
Interim superintendent Dr. Daniel Fishbein discussed how he decided to come to the district, his experience in education, and why he wanted to pursue it as a career path.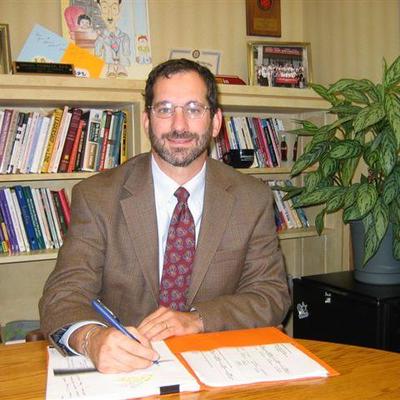 Dr. Daniel Fishbein officially started as the Pascack Valley Regional High School District's interim superintendent on July 1. He is temporarily filling in as the district looks for a permanent superintendent due to Dr. Erik Gundersen's resignation in June. 
On July 1, Fishbein sent an email to the district introducing himself and his background. He further described how he wanted to pursue his career path, his experience, and his decision to come to the district.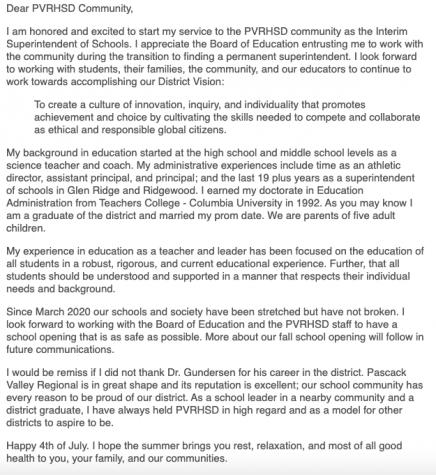 Fishbein stated that he "was a cross country coach prior to going into education." In his email, he said that he later held positions as a teacher, athletic director, vice principal, principal, and superintendent at local schools, most recently having experience as superintendent in Glen Ridge and Ridgewood. 
"I started as a science teacher," Fishbein said, "My friends said, 'you should go into education.' I've taught chemistry, physics, and Earth science in New York, New Jersey, and Vermont." 
Prior to going to Columbia University and receiving his doctorate, Fishbein went to the University of Maine and Saint Michael's College in Vermont. His first job was in that state, teaching at an International Business Machines (IBM) chip plant. 
Fishbein decided to come to the district after a phone call with Gundersen. He explained that they were looking for an interim superintendent to help transition into finding a permanent one. 
"Gundersen called me and asked to meet with the Board of Education," he said.
"
Gundersen called me and asked to meet with the Board of Education,""
— Dr. Daniel Fishbein, interim superintendent
After their meeting, the BOE decided to hire Fishbein as interim superintendent. 
At their regular BOE meeting on June 21, Board president Tammy Molinelli said that each member would be meeting with Fishbein individually to introduce themselves. As of July 7, he had two meetings left with individual BOE members. 
Fishbein briefly discussed his plans for the district. They include hiring a successor for Gundersen and reopening schools. 
"There's a lot on the district's plate," he stated. 
Fishbein expressed that he is looking forward to being interim superintendent and to meeting the students at both Pascack Hills and Pascack Valley. He said that he aims to act as a "support role" by ensuring that both schools have enough resources and experienced staff members. Students and staff can follow his Twitter account, @DFishbein7, for updates. 
"Every student is a story," he said. 
Leave a Comment
More from the contributor(s):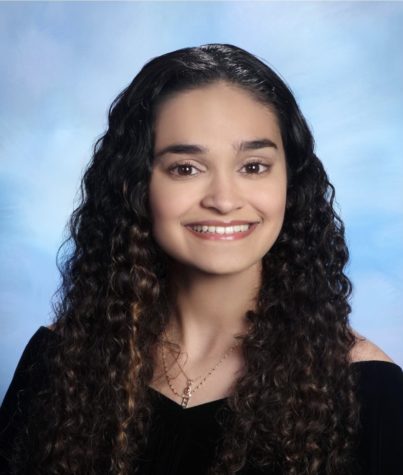 Briana Keenan, Editor-in-Chief
Briana Keenan is a senior at Hills. She joined the Trailblazer her freshman year as a staff writer and edited for the In-Depth and School News sections her sophomore and junior years, respectively. This year, Keenan is looking forward to being the publication's Editor-in-Chief and continuing to write, edit, and manage stories for the Hills community.

Fun fact: Over the summer, Keenan went to the School of the New York Times for two weeks.