BOE announces optional masking for district
Under Governor Phil Murphy's order, schools still have a choice to make masks mandatory for students and staff; however, the district chose to not make them mandatory due to the decrease in the Covid-19 infection rate.
On Monday, Governor Phil Murphy lifted the mask mandate for schools in New Jersey, which will be effective starting March 7. That night, the Pascack Valley Regional High School District Board of Education announced that both Pascack Hills and Pascack Valley will not be requiring students and staff to wear masks starting on that date. 
Under this order, schools still have a choice to make masks mandatory for students and staff; however, the district chose to not make them mandatory because "the [Covid-19] infection rate is dropping quickly," according to interim superintendent Daniel Fishbein. 
"I think if things keep going the way they're going, we'd drop it. If you wanna wear a mask, you can wear a mask," he said. 
Time frames for other guidelines regarding the pandemic have yet to be announced. 
Members of the public commented on the BOE's decision. 
"I think optional is a great decision…I think everyone will be comfortable," said Montvale resident Maria Geanopulos. 
In addition to announcing optional masking for the district, the BOE voted to update the vaccination requirements for employees. The vote passed unanimously, which means that the BOE did not pass the original policy in the agenda and will take a look at it to vote at another time. 
Teachers in the district have been required to be vaccinated or tested regularly since October under the state of New Jersey, and the BOE's plan "says [they] will follow executive order," Fishbein explained. 
"We're still doing as required under state policy," he said. 
A presentation of the district's alumni database–Pascack Valley Regional Alumni Hub–was presented to the BOE by Paul Zeller, Director of Technology and Communication, and Brian Buckley, a Valley alumnus and computer science major at Montclair State University. 
With this platform, alumni can contact each other, students are able to reach out to alumni in their career of interest, and teachers can contact alumni if they are looking for a guest speaker. Users are able to filter over 25,000 records of alumni in the database by school, name, graduation year, zip code, or career. Each profile contains the individual's name, school, profile picture, graduation year, bio, social account, and career information. 
In order to preserve the alumni's privacy and security, their information is not shared unless he or she chooses to do so. Additionally, no communication takes place in the database; users must contact alumni through their preferred social media account listed in their profile.
BOE members also discussed the amount of time given to members of the public when making comments. Originally, they were allowed five minutes to speak, but a policy on public participation suggested shortening the time to three minutes.
"With the mascot and Covid-19, we always gave five minutes to speak…[shortening the time] is counterintuitive in what we are trying to do," said BOE member Tammy Molinelli. 
"Nobody is trying to strain freedom of speech," added BOE member Debra Stephans. 
After discussing, the BOE voted seven to two to approve the time change for three minutes. 
Later in the meeting, the BOE approved A.J. Aliprantis and Ryan Lapinski as assistant coaches for the Hills baseball team and Danielle Dellapi and Josh Wilson for the girls' lacrosse team. Christie Rossig's resignation for the girls' spring track team was also approved. 
Claudia Gibbs, the administrative assistant to the superintendent, will be resigning from her position at the end of the school year. Montvale resident Carolee Adams commented on it.
"She was always friendly, kind, and thorough…really a delightful person," she said. 
At the conclusion of their regular meeting, the BOE entered executive session to meet with the superintendent search firm and discuss a possible Harassment Intimidation, and Bullying (H.I.B.), residency matter, and personnel matter.
Leave a Comment
More from the contributor(s):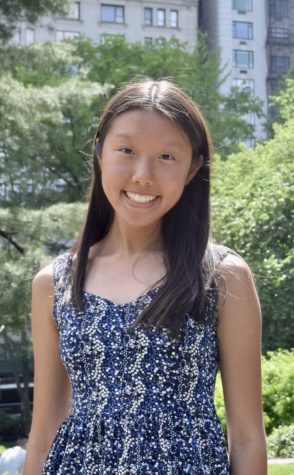 Olivia Ge, Editor-in-Chief
Hills senior Olivia Ge is looking forward to being on the Trailblazer for her final year. She joined the publication her freshman year as a staff writer and edited for the Sports section her junior year. This year, Ge is excited to be the publication's Editor-in-Chief alongside Kaitlyn Verde and manage stories for the Hills community.

Fun fact: Out of the different food categories, Ge's favorite is fruit, with the exception of bananas and pineapples.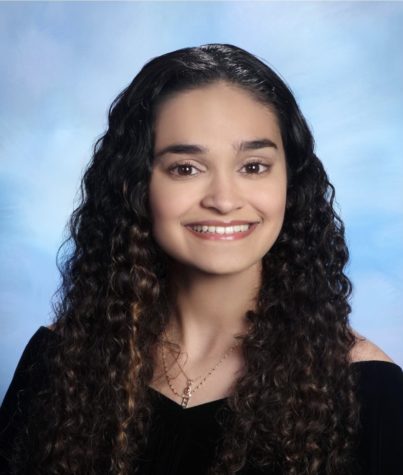 Briana Keenan, Editor-in-Chief
Briana Keenan is a senior at Hills. She joined the Trailblazer her freshman year as a staff writer and edited for the In-Depth and School News sections her sophomore and junior years, respectively. This year, Keenan is looking forward to being the publication's Editor-in-Chief and continuing to write, edit, and manage stories for the Hills community.

Fun fact: Over the summer, Keenan went to the School of the New York Times for two weeks.