District inaugurates new BOE member, re-elects president and vice president
Elizabeth Calderone is the district's newest BOE member, who is filling the place of former member Tammy Molinelli.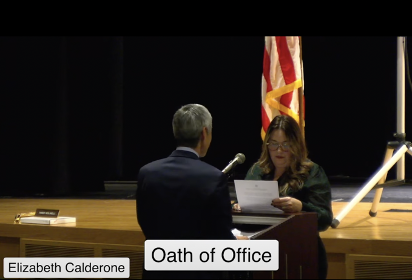 The first Pascack Valley Regional High School District Board of Education meeting of 2023 began with Elizabeth Calderone and James Stankus being administered the Oath of Office by the Board Secretary, Yas Usami. 
Stankus, resident of River Vale, had 1,899 votes toward his election and Calderone, resident of Woodcliff Lake, accumulated 1,449 votes toward her election. The latter is now filling the spot of former member Tammy Molinelli, who did not run for re-election after her last term. 
Once Stankus and Calderone were sworn in, they were congratulated by BOE President Joseph Blundo.
"Welcome Elizabeth to the BOE; we look forward to working with you," he said.  
"
Welcome Elizabeth to the BOE; we look forward to working with you.
— Joseph Blundo, BOE President
The BOE also nominated members for this year's president and vice president positions. Blundo and Gini Varghese were nominated for president.
Voting for Blundo occurred first, and since he had the three votes needed for it to pass, he was elected president for a second year. If he did not have enough votes, then the BOE would have voted for Varghese. Calderone, Stankus, and Pat Luisi accounted for the motion to pass. 
"Thank you all for showing me your faith in my abilities to lead. . . I appreciate it," he said.
Varghese was nominated for the vice president position and was granted it unopposed. This will make it her second year in this role, too. 
Upon the finalized election results and new members' presence, President Blundo recited the Code of Ethics for school board members. 
Stankus also gave a brief report on the last meeting for the Curriculum & Instruction, and Technology Committee. Each department supervisor went over their respective subjects and presentations were given for math, English, and business courses. 
"[The business department] is growing exponentially…it's excellent," Stankus said about the new business courses being added to the district's curriculum. 
He also said that the three-year technology plan, ParentSquare, and Swank were discussed. ParentSquare is a communication software that allows the district to send messages to students, parents, and guardians, and Swank is a streaming service that provides access to online resources to the district, such as documentaries.
Leave a Comment
More from the contributor(s):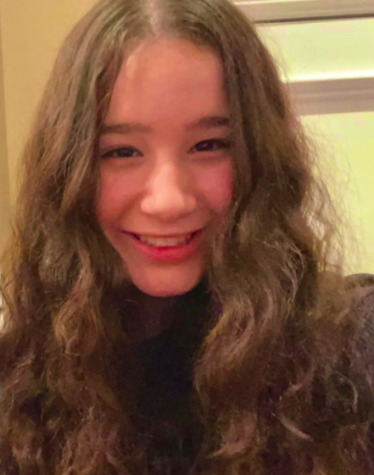 Paige Geanopulos, School News Editor
Hills junior Paige Geanopulos is looking forward to being a part of the Trailblazer for another year. She joined the publication her freshman year as a staff writer and edited for the In-Depth section her sophomore year. This year, Geanopolus is excited to cover breaking news stories within the Hills community.

Fun fact: Geanopulos loves the outdoors and hikes regularly.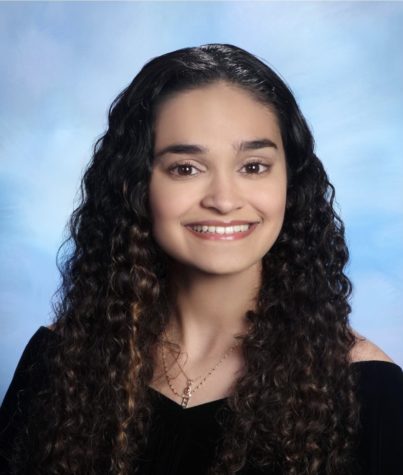 Briana Keenan, Editor-in-Chief
Briana Keenan is a senior at Hills. She joined the Trailblazer her freshman year as a staff writer and edited for the In-Depth and School News sections her sophomore and junior years, respectively. This year, Keenan is looking forward to being the publication's Editor-in-Chief and continuing to write, edit, and manage stories for the Hills community.

Fun fact: Over the summer, Keenan went to the School of the New York Times for two weeks.