Dig Pink: PVRHSD Volleyball Coming Together For a Cure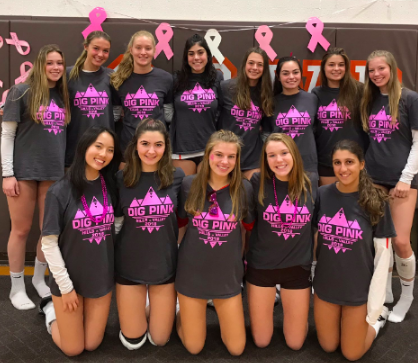 For another successful year, the Hills and Valley Volleyball programs came together in support of the Side Out Foundation.
This Foundation "unifies the volleyball community to drive change in the way that breast cancer is treated."
The Junior Varsity teams played at 4:30, and Varsity at 5:30. The JV game was won by Hills with a score of 25-22/25-17, and the Varsity game won by Hills with a score of 25-14/ 25-19.
One of the Hills captains, senior Maddie Valko, says, "No matter what the outcome is, win or lose, Dig Pink is absolutely amazing to be a part of. I get to go do what I love while raising money for an important cause. Seeing everyone come together for this one day is truly wonderful. I've been apart of Dig Pink since my freshman year and have gotten the privilege to play all 4 years, and it is such an amazing experience to be a part of. I am very thankful for my experiences with Dig Pink and I hope it grows and becomes an even bigger event to raise more awareness."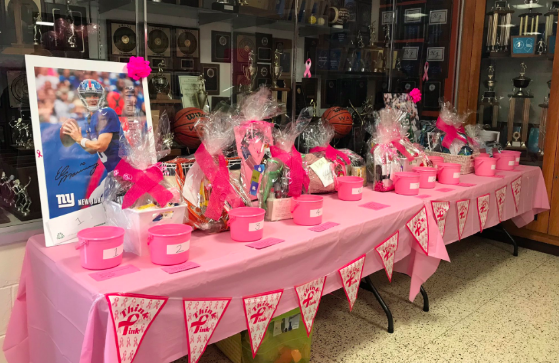 More from the contributor(s):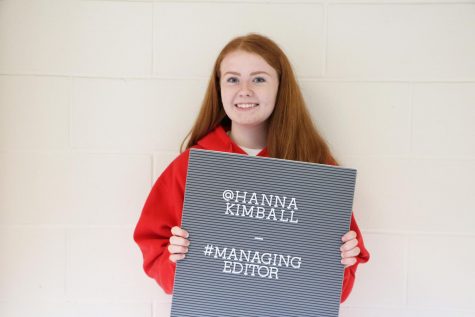 Hanna Kimball, Managing Editor
Hanna is a senior, and this is her fourth and final year working for The Trailblazer. An editor-in-chief last year, Hanna has worked through the ranks to become Managing Editor, and has taught a few on her way up. Although she's sad to see it go, she's ready to work hard this year.