Holding Derek Chauvin accountable is only a first step towards racial justice
More action needs to be taken to break down the barriers of systemic racism, including the end of police discrimination against Black Americans.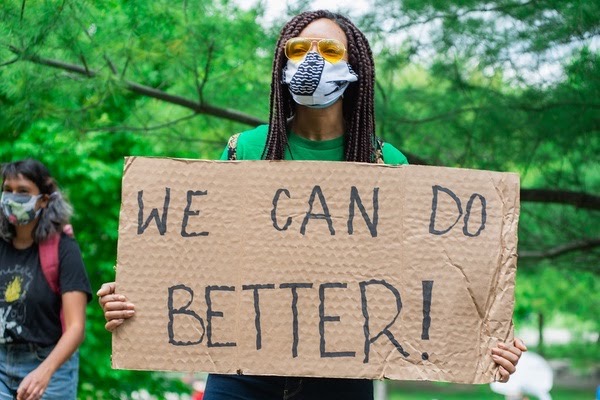 Last May, 46-year-old George Floyd, a Black man, was killed when former police officer Derek Chauvin, a white man, knelt on his neck for nine minutes and 29 seconds. Floyd was suspected of using a false $20 bill in a Minneapolis store.
Black people and Black Lives Matter supporters engaged in peaceful protests to fight against systemic racism and lobby for Chauvin to be charged.
Chauvin's trial started on March 8. On April 20, he was found guilty on all three charges of second-degree unintentional murder, third-degree murder, and second-degree manslaughter –– a rare instance of a police officer being held accountable in the American justice system.
Although Chauvin was found guilty, more action needs to be taken to break down the barriers of systemic racism in the United States. The pattern within this system has not stopped.
Breonna Taylor, Ahmaud Arbery, and Casey Goodson are only a few of the other Black people who have faced discrimination and were murdered as a result of systemic racism.
Taylor was murdered due to the police believing that her ex-boyfriend had drugs at her home; Arbery was killed as he was jogging on the road, and Goodson was shot after the police thought his sandwich was a gun.
On April 11, around ten miles from where Floyd was killed, 20-year-old Daunte Wright was pulled over for having expired car registration. Officers then found his warrant for arrest, and a "taser"–– which was actually a gun –– was drawn by officer Kim Potter, who killed him.
Moments before the Chauvin trial's verdict was announced, another Black death was reported. 16-year-old Ma'Khia Bryant was shot by police in Columbus, Ohio.
More and more Black people are being killed daily due to systemic racism.
Some may justify that Black people who are being killed are due to them being guilty of a crime. However, police officers should not be murdering people who are guilty of small crimes. There is blatant discrimination in the way police officers respond to white people who have committed crimes and Black people who have committed crimes.
When Robert Aaron Long, a white man, killed eight Asian women at multiple spas in the Atlanta area, Captain Jay Baker on behalf of the Cherokee Police said, "yesterday was a really bad day for him, and this is what he did."
If a Black person were to commit the same crime and use the same excuse, the police would react completely differently. Sympathy should not be used in either situation, but the police would certainly not defend a Black man for such a crime like they did a white man.
Amanda Gorman, an American poet, commented on the trial on Twitter after the verdict was announced. "A reminder that victory would be George Floyd being alive. Every day Black Americans worry if they will be next is another day without justice," she said.
Students from Pascack Hills shared their thoughts on the trial, most through a form that was sent out to the student body following the news.
Jordana Brief, sophomore: "I watched the trial and the reveal of the verdict live on TV today. While this doesn't necessarily bring George Floyd back to life, it is a step in the right direction."
"
While this doesn't necessarily bring George Floyd back to life, it is a step in the right direction."
— Jordana Brief, Hills sophomore
Ben Levin, junior: "I'm both thrilled and in shock… after Breonna Taylor's killers were found innocent, I lost all faith in the system. I believe I'm not alone in having restored faith in the justice system, and I really hope that we've turned a corner for the better."
Stephanie Ye, sophomore: "I'm just surprised that it took this long for Chauvin to be proven guilty. George Floyd was evidently murdered, and it took almost a whole year for it to be deemed official. We need to take more action. He is being held accountable for his actions, but there is more we can do now that he has been found guilty. There are so many people of color who are victims of this racist system and Chauvin being put in jail is just a starting step to dismantling it."
Raymond Rosales, senior: "It was a quick and fair trial."
Julia Stieglitz, junior: "I hope that the outcome of this trial sets a precedent that justice for Black men and women who were wrongfully murdered by police should not be a rare occurrence, and that it forces more officers to think twice before they reach for their gun or place their knee upon someone's neck."
Anonymous senior: "I think it's good that Derek Chauvin was found guilty because he undeniably murdered George Floyd; I just don't think it achieved much. Putting an incompetent police officer in jail doesn't do anything to help the Black community, it only steers the attention away from the true sources of the problems they face. Things like fatherhood, gangs, and education, are only a few facets of African American life in the U.S. that need improvement, and this trial literally did nothing. It's great that the officer went to jail, but these aren't long-term solutions to helping our African American brother and sisters."
"
It's great that the officer went to jail, but these aren't long-term solutions to helping our African American brother and sisters."
— Anonymous Hills senior
Alan Zhang, junior: "A lot of people are upset that a murderer cop was brought to justice, which should be a red flag."
Julia Bang, freshman: "I think the trial, despite successful, is not meant to be celebrated. The fact that it took months for this country to agree that a cruel murder was, in fact, murder, is concerning for our justice system. It's not revenge or justice, this is accountability. I think justice would be George Floyd still alive and breathing today."
Caitlin Sulzer, sophomore: "I think the verdict was the correct one. I am glad the jury found him guilty. I think what he did was horrible."
As a female white person, my voice does not hold as significant of a weight as Black people and people of color's voices do. Since my race leads me to benefit from systemic racism, I believe that it is my job to listen to them and help uplift their voices. Their voices matter.
Chauvin's trial was one step in accountability for the systemic racism that occurs in the country. One step is progress, but several more are crucial in giving Black people the racial equity that they should have had for all of these years.
Leave a Comment
More from the contributor(s):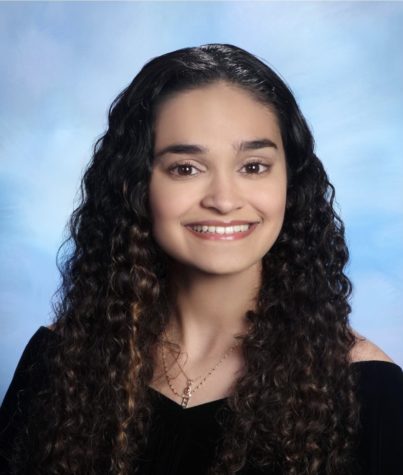 Briana Keenan, Editor-in-Chief
Briana Keenan is a senior at Hills. She joined the Trailblazer her freshman year as a staff writer and edited for the In-Depth and School News sections her sophomore and junior years, respectively. This year, Keenan is looking forward to being the publication's Editor-in-Chief and continuing to write, edit, and manage stories for the Hills community.

Fun fact: Over the summer, Keenan went to the School of the New York Times for two weeks.