Studying abroad during a pandemic
Amid the coronavirus pandemic, college students who were studying abroad found themselves in the middle of the craziness as a travel ban on European countries was announced late at night on Wednesday, March 11. All visitors of European countries were given two days to book flights and return home before the ban was in full effect. 
Many universities pride themselves in their study abroad programs, but few expected the pandemic to pick up so quickly, forcing students to return home immediately. While almost every school pulled students out of Italy and China early on, it was the less-impacted countries where many students were left to figure out travel plans for themselves at the last minute.
"I learned about the travel ban in the middle of the night on my trip to London. It was extremely scary and stressful having to make travel arrangements so fast, not knowing if we had been exposed to the virus, and without the direct help of our parents. Although I am upset my trip was cut short, I am so lucky to have gotten out of Europe safely, " University of South Carolina student Jennie Burris said.
There were many complications with the process, leaving families frustrated and stressed, and some without the option of getting their child a flight home before the ban was in effect.
"Booking a flight was really tricky because we had to figure it out over the phone and as quickly as possible. The tickets were selling out, and the only flights left were super expensive. Luckily, I was able to finally get a ticket and get home the next day," explained Jack Rossig, a junior at Loyola University Maryland and a Pascack Hills alum.
Not only did this affect students currently studying abroad, but it also made prospective students apprehensive to make the decision to do so as well. Many students now fear that an outbreak like this could happen again, shortening their trip and ending their year early.
"After this outbreak, I'm not looking to fly or travel anywhere anytime soon. I'm definitely questioning studying abroad in college now, in case something like this were to ever happen again, " Hills junior Andrew Ohnikian commented.
Many universities are also refunding students' flights home because of the lack of knowledge of the families that this would happen. Although the experience was very stressful for many, students are happy to be home and safe with their families.
Leave a Comment
More from the contributor(s):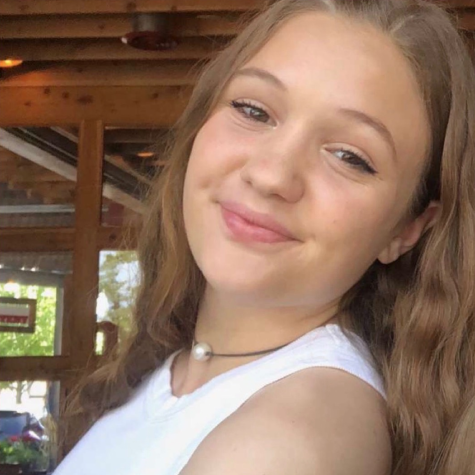 Maeve Rossig, Arts & Entertainment Editor
Maeve Rossig is a senior at Hills and joined the Trailblazer at the beginning of her junior year. She is now the Arts and Entertainment Editor along with Justine Marinkovic, and she's excited to keep writing about trending shows, movies, and entertainment news!

Fun fact: Rossig is the Executive President of the Hills student body.