'They did not have any tests': how Covid-19 tore through the tri-state area
The exponential mood change mirrored the virus' rapid spread. When DiMattia had first visited, there were only 50 confirmed cases in New Jersey. A week later, more than 1,000 had tested positive. Teaneck had imposed its self-quarantine, and hospitals across Bergen County were beginning to fill up with patients –– including those whom, like DiMattia, had not yet been tested for Covid-19. Untamed, the pandemic was already deeply rooted in the tri-state area, and the concept of containment was as short a possibility as the irregular, labored breathing now affecting thousands of people. 
A doctor took the temperatures of DiMattia and his wife, in addition to measuring their blood oxygen and swabbing for the flu and Covid-19. DiMattia had low blood oxygen and a 102-degree fever; his wife's numbers were normal.
"We went home and later got the call from the doctor's office and the flu test came back negative. So now we had to assume that I was positive for Covid-19." The actual test for the virus would take four to seven days to process, a lifetime in a pandemic. 
After days of fatigue and taking Tylenol, DiMattia's symptoms persisted.
"By Saturday, March 21, my wife was asking if I wanted to go to the emergency room. Of course I did not," DiMattia explained. "She spoke to the doctor again, and now he was worried that since I had a temperature for so long, I would develop pneumonia. So around 4 p.m., my wife drove me to the ER.
"I told her to just drop me off by the entrance. I did not want her to be exposed to anything in the hospital. I was now at the Valley Hospital. There were no people in the waiting room so they took me right away. They took my temperature, blood pressure and asked a few questions. They asked me to wait in the hallway –– not the waiting room. 
"I sat there for a while, very uncomfortable, shivering, and just wanted to go to sleep. After about 40 minutes, I knocked on the door to the main office and asked if I can lay down on the empty gurney in the hallway. They said yes. About five minutes later, they wheeled me into the ER."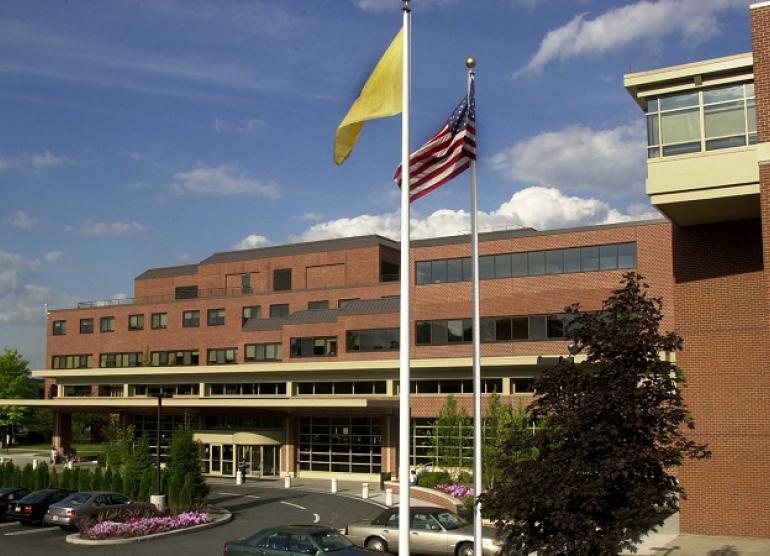 "The ER was a bit busy. Some people were in beds in the hallway," DiMattia recalled.
He was put in a private room with walls and no curtains. The same day, Governor Murphy would enact a stay-at-home order, mandating the closure of all non-essential businesses. Since then, Valley Hospital has treated hundreds of Covid-19 patients, and the virus has taken the life of one of the hospital's doctors. While many patients have been discharged at an increasing rate, Dr. Robert Brenner, president of clinical integration at the hospital, said that at one point, three-fourths of all care was devoted to the coronavirus.  
DiMattia was treated under the assumption he had Covid-19 and began to feel better with a Tylenol drip, saline, and a Z-Pak. He went home after three to four hours, instructed to return if his blood oxygen levels went lower than 90. 
"I also had my mother's medication at my home for hydroxychloroquine," DiMattia said. He took the hydroxychloroquine and Z-Pak twice a day for five days and began to feel better. Although hydroxychloroquine may have benefited DiMattia, it is important to note that the FDA has cautioned against its use against Covid-19 outside of the hospital due to the risk of heart problems. All the same, President Trump has advocated for its use.
DiMattia began to see brighter days, ones that were less unpredictable and more reliably improved. "My wife was like a general, yelling at me to get up and walk around the bed. As I did, my blood oxygen would go up a bit… Although lying down and sleeping felt so good, I believe it was the worst thing I could do."
"
Although lying down and sleeping felt so good, I believe it was the worst thing I could do."
— Walter DiMattia
By moving around and breathing deeply, DiMattia said his condition improved. At that point, nearly two weeks after first falling ill, DiMattia got a call with the test results. He tested positive, and to his surprise, so did his wife. 
"I knew I had it all along, but I did not think my wife had it. She was running around the house helping the kids with virtual schooling, working remotely, taking care of me, reaching out to family and friends. She had next to no symptoms whatsoever."
The majority of Covid-19 cases, like DiMattia's wife, are mild or asymptomatic. While this may appear a silver lining, it is a driving factor in the virus' spread. 
"I was happy that she felt good, but [her positive test result] is also concerning because there can be many people out there with no symptoms spreading this virus," DiMattia explained.
Several other Hills students reported knowing people who contracted the virus.
"My aunt, uncle, and cousin had Covid-19, but they've been symptom-free for the last three weeks," said junior Stephen Schmidt. "My aunt is a nurse, but my uncle knows he got it from someone at his work." Both live in New York City.
What comes next
Now recovered, DiMattia has been part of a case study at Hackensack Hospital, which has treated thousands of Covid-19 patients. 
"
I've donated [blood plasma] twice, and they are having success with giving it to ill patients."
— Walter DiMattia
"My antibodies were the highest you can have. I've donated [blood plasma] twice, and they are having success with giving it to ill patients." The antibody testing is a crucial factor in monitoring who is potentially immune from the virus; in New York, the testing has begun to be widespread as the state slowly reopens from the upstate region on down. However, DiMattia said his third donation was canceled because his antibody levels dropped.
If the nation is to reopen further, antibody testing will be key to tracking how widespread the virus is. All 50 states have already loosened restrictions to some degree, including New Jersey, which has reopened its beaches and nonessential businesses for curbside pickup. In doing so, it cited a decline in hospitalizations as well as ventilator use, accompanied by a lower percentage of Covid-19 tests coming back positive.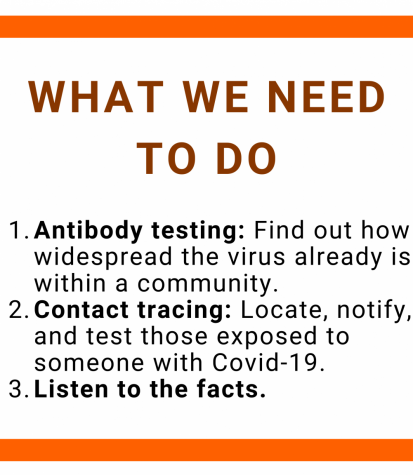 Robust contact tracing –– where volunteers are in charge of tracking, notifying, and testing those exposed to someone with the virus –– will also be imperative to preventing a resurge in cases. In fact, now is the opportune moment to do so, as new cases have returned to a more manageable level. The city of Paterson, which has seen more than 5,000 of its residents contract the virus, began a large tracing program and has reduced its number of new cases further.
The fact of the matter is that, without a cure, we cannot envision a return to any semblance of normalcy if we don't understand where this virus is, and who has already had it. Although DiMattia and millions of others have recovered, we have already lost too many. Nearly 100,000 Americans have died –– this isn't just a statistic. They are the vulnerable: those in nursing homes ravaged by the virus' spread, those alone who could not get to a hospital in time. They are Holocaust survivors, immigrants, parents, grandparents –– and in devastating cases, children. They are Black, white, Latino, Asian, and Native American; their blood may be the same as ours, but racial inequity may have had a bearing on their health. They are teachers and doctors, cashiers and bus drivers, scientists and war veterans. They lived on the same streets we live on, went to the same places we go to, loved someone the same way we love, believed in the same America we still do.
Through our grieving, we have an obligation. Attentive to facts instead of fiction, we must dedicate ourselves to ensuring our actions don't lead to more of these beautiful lives lost, and in doing so, we must honor them.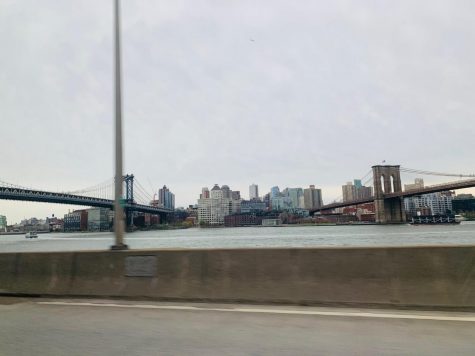 Leave a Comment
More from the contributor(s):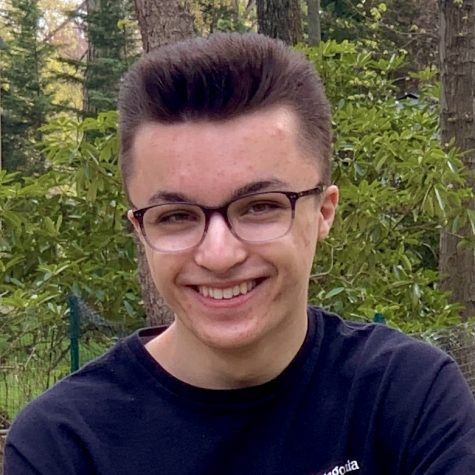 Jared Mitovich, Editor-in-Chief
Jared Mitovich joined the Trailblazer his freshman year as a staff writer. He has helped manage the Trailblazer's social media since his sophomore year, and in his junior year he edited the Opinion section. Now in his final year of high school, Mitovich is looking forward to working with Mackenzie Blowers as Editor-in-Chief along with the entire Trailblazer staff. You can follow him on Twitter at @jmitovich!

Fun fact: Mitovich once met a presidential candidate.