'Cowboys fight corona': Pascack Hills community begins to feel impacts of novel virus
UPDATE, 3/12/20 at 7:51 p.m.:  To curb the spread of the coronavirus, public schools in Bergen County will close for two weeks and transition to virtual instruction starting Monday, March 16. Cases of the virus rose to 13 in the county on Thursday.
UPDATE, 3/11/20 at 8:39 p.m.: In an email, Superintendent Erik Gundersen announces that all off-site field trips are canceled through spring break. The junior class advisors are currently working with the venues of each school's Junior Prom to postpone the Junior prom to a later date. Only current students, immediate family members, and people from the local communities are requested to attend indoor, in-school events.
While there are no cases of the novel coronavirus in Montvale or Woodcliff Lake, the Pascack Hills community is increasingly feeling the pandemic's wide-ranging impact.
The virus, which emerged in Wuhan, China, in January and after 100,000 cases worldwide infected its first Bergen County resident last week, is beginning to disrupt the lives of Pascack Hills students, parents, and faculty in wide-ranging ways.
Tonight, Acting Governor @LtGovOliver and I are announcing the first presumptive positive case of novel coronavirus, or #COVID19, in New Jersey. The individual, a male in his 30s, is hospitalized in Bergen County and has been hospitalized since March 3rd. pic.twitter.com/E2QtB1Wzut

— Governor Phil Murphy (@GovMurphy) March 5, 2020
Community anxiety over the virus has notably grown in the past week, mirroring the exponential growth of infections in the United States –– which now number over 1,000, including 15 in New Jersey and one death. Over the weekend, students employed at Wegmans on Grand Avenue experienced long lines of customers buying hand sanitizer, masks, and toilet paper in bulk.
In one example of how the virus is inducing as much fear as it is infections, junior Caity Parkes, a part-time cashier at Wegmans, detailed the story of a customer "who came in coughing all over the place, with a lost voice, and it looked like she was sweating." Parkes explained how the other shoppers in line immediately exchanged terrified looks with her and each other. 
Parkes continued to say there was a high risk for spread of the virus at supermarkets because of the constant handling of dirty cash by employees and the high density of shoppers. 
The virus has also infected dozens of teachers and students throughout the country, forcing school districts to close. In one instance nearby, the suburban town of New Rochelle, NY, closed all its schools and initiated a mile-wide containment zone because of a cluster of cases originating from a lawyer who attended a bar mitzvah at the town's local synagogue. The chain of infections forced the closure of Frisch School in Paramus, NJ, a yeshiva high school belonging to the same debate league as Pascack Hills. Nurses notified Hills debaters of the potential contact on Monday, though coach Deborah Horn said any infections would have required a "very unlikely" set of transmissions to have occurred. 
Most affecting the broader Hills population was the Board of Education's decision to cancel "all trips involving foreign travel for the 2019-2020 school year." In a district-wide email received Monday, Superintendent Erik Gundersen detailed additional plans to address "COVID-19 concerns." Notably, these include:
The district's right to cancel all other field trips –– including "athletic competitions, co-curricular, and curricular based trips, proms, and other programs" –– if conditions or circumstances change.

The potential for school closure and the district's plan for virtual school days should it occur. 

Increased cleaning by custodial and maintenance personnel, both during school hours and after school, with "State-approved chemicals" for disinfection.
According to an interview with Dr. Gundersen by Peter Haskell, a reporter for WCBS 880, the district's virtual instruction outlined in the email would be a "scale up" of its original virtual learning plan first piloted six years ago because of a snowstorm. This means a reliance on district-issued laptops and programs available to both students and teachers such as Canvas for assignments and Google Hangouts for class live streams.
Regardless of whether the school itself resorts to virtual instruction, many conferences and events attended by students are being reformatted, rescheduled, or canceled in response to the virus. These include the genetics science fair, for which junior Lauren Eusebio and "many other students have been working towards for almost four months." The event was changed to a "virtual convention," which Eusebio described as invalidating because it "won't be the same as physically being there and getting to present to the judges."
"I think we all thought this was an issue far from the U.S. at first," Eusebio admitted.
"
I think we all thought this was an issue far from the U.S. at first."
— Lauren Eusebio
Other events currently on the balance include an Honors Spanish field trip to the Whitney Museum in New York City, the National Spanish exam, dozens of sporting events, and the national DECA conference. A prolonged and region-wide school closure, even if the district's virtual plan is enacted, could spell trouble for students signed up for standardized testing like the ACT and SAT, as well as the ever-looming AP tests in May. 
In terms of the health danger to the Pascack Hills community, initial studies have shown that 80% of cases are mild, and the groups most at risk are those older than 60 and those with underlying medical conditions. However, the virus is more contagious than the flu, meaning that even if a student or teacher experiences mild symptoms, they could infect many others if they aren't quarantined. The virus has also shown to spread easily throughout households and workplaces. 
While the future may seem uncertain, the Pascack Hills community has proven its resilience before. And the virus isn't unstoppable; in addition to drastic government measures, advances in medicine many Hills students may be privy to later in life have allowed countries like China and South Korea to mitigate the virus. On Tuesday, China reported only 19 new coronavirus cases concentrated in the epicenter; in early February, thousands of new cases were reported each day. 
Leave a Comment
More from the contributor(s):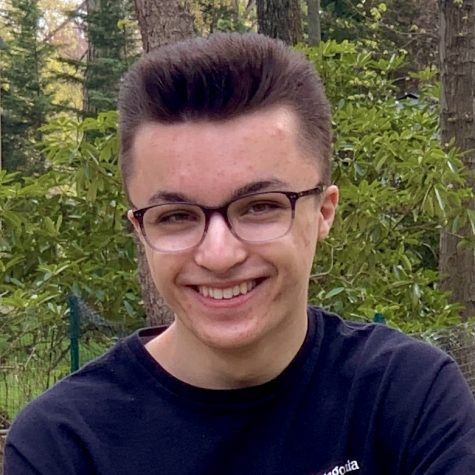 Jared Mitovich, Editor-in-Chief
Jared Mitovich joined the Trailblazer his freshman year as a staff writer. He has helped manage the Trailblazer's social media since his sophomore year, and in his junior year he edited the Opinion section. Now in his final year of high school, Mitovich is looking forward to working with Mackenzie Blowers as Editor-in-Chief along with the entire Trailblazer staff. You can follow him on Twitter at @jmitovich!

Fun fact: Mitovich once met a presidential candidate.