Stocking up for the virus
As the unpredictable coronavirus (COVID-19) continues to spread across the world, people begin to think how it is going to affect them and their families. Some believe this is mass hysteria, while others think that this is only the start of the virus. Celebrities such as Tom Hanks and athletes such as Utah Jazz players Rudy Gobert and Donovan Mitchell have already tested positive for the virus, and more and more people are beginning to worry.

"I went to Wegmans with my mom, and it was mayhem," sophomore Ryan Giammanco said. "I couldn't believe how many people were preparing like they were about to be in a zombie apocalypse."

Ryan and his mom are only a few people who have been caught in the storm of people stocking up on food.

"ShopRite is selling out of essentials and food," sophomore Matt DiBella said. "I cannot begin to imagine what it's like in places where the virus is prominent and in cities and towns much bigger than Woodcliff Lake or Montvale."

Food is not the only thing people have been getting in preparation for the worst. Hand sanitizer, hand soap, paper towels, laundry detergent, and disinfectant spray are all selling out on shelves. 

"My dad and I have looked all over in stores like Walgreens and CVS, and we could not find a single container of Purell or Lysol," sophomore Jesse Belnick said. 

"

My dad and I have looked all over in stores like Walgreens and CVS, and we could not find a single container of Purell or Lysol.

— Jesse Belnick

"

In the week beginning March 10, hand sanitizer sales have increased about 300%, making it almost impossible to locate in most stores.

In response to the shortage, the state of New York has begun producing their own hand sanitizer because of the high demand. Similarly, people are learning and teaching others how to make their own hand sanitizer at home.

"I have been looking all over the internet to find, like, hand sanitizer recipes because there is literally none anywhere," sophomore Jessica Diamond said.

While the virus continues to grow, people are stocking up on essentials, such as food, hand sanitizer, and everyday house items in order to stay safe and prepared during a time of a lot of confusion and anxiety. There is no real way to predict how much the Coronavirus will affect normal life as most know it, but it is important that people maintain a healthy lifestyle until scientists and health professionals figure it out.
Leave a Comment
More from the contributor(s):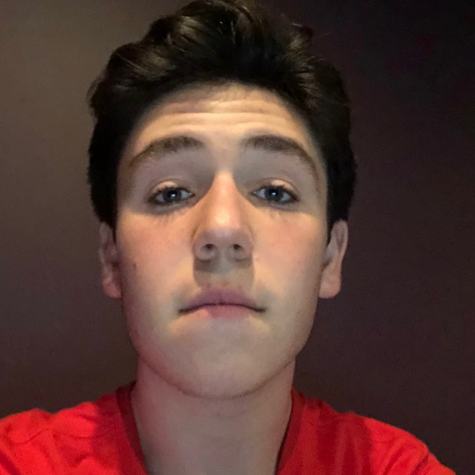 Jacob Charnow, Sports Editor
Jacob Charnow is a junior at Hills and is excited to take on the role of Sports Editor of the Trailblazer along with Izzy Frangiosa. He is passionate about covering the latest in athletics at Hills and is looking forward to the 2020-21 school year!

Fun fact: Charnow is a New York Jets fan.