College Board to develop condensed, at-home AP testing for students affected by Covid-19
The College Board, which administers the SAT and AP exams to high school students, announced Friday on its website that students affected by the coronavirus would be provided "a new at-home testing option." 
The decision to develop a new way of test-taking comes as over 40 states have ordered schools to close amid the coronavirus outbreak, which has sickened over 15,000 in the United States and almost 900 in New Jersey.
Schools in the state are currently closed indefinitely, while those in other states are closed for times ranging from two weeks to the rest of the school year. According to the College Board, the "number and length" of such school closures made it clear that "the usual way AP Exams are given at schools won't be possible."
So how will students be tested, exactly?
The website outlines two dates for each AP subject test; for instance, AP History will have two dates available for students to take the test depending on their preference. This allows for flexibility among school districts who may be closed for less or more time than others. It also gives students preference if they'd prefer to practice more, or if they'd prefer to take the exam "while the content is still fresh."

The tests will be administered at home, and students will be able to take them on their computer, tablet, or smartphone; they can also submit photos of handwritten work if they would prefer. Material on the tests will be weighted towards the first 75% of the course, or what most schools were able to complete by early March. 
Despite the remediation of uncertainty regarding the AP tests, students interviewed were anxious to receive more information about what types of content would make it onto the condensed exams. During a video conference with an AP Language class, students wondered if the exam would be only multiple-choice, only free response, or a combination of both. Students in the class have been practicing rhetorical essays for much of the year.
For science classes like AP Physics, which at Hills is taught by two teachers, there are full units taught early on that will be much less prevalent, including circuits and electrostatics.  
The College Board said more information would be available by April 3 including schedules, and specific question types. It cited overwhelming support among a survey of 18,000 AP students as guiding its decision to maintain testing for the 2019-2020 school year. Nevertheless, it promises cancellation of a test at no charge.
For more information on specific courses, visit https://apstudents.collegeboard.org/coronavirus-updates.
Leave a Comment
More from the contributor(s):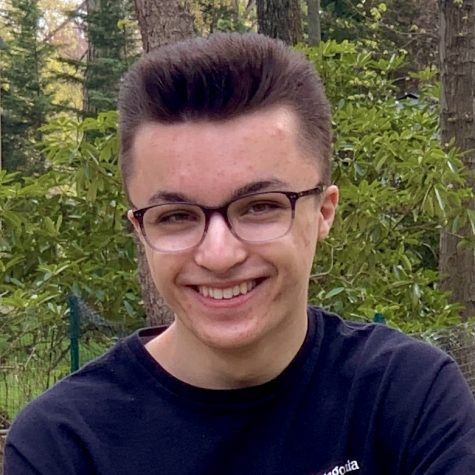 Jared Mitovich, Editor-in-Chief
Jared Mitovich joined the Trailblazer his freshman year as a staff writer. He has helped manage the Trailblazer's social media since his sophomore year, and in his junior year he edited the Opinion section. Now in his final year of high school, Mitovich is looking forward to working with Mackenzie Blowers as Editor-in-Chief along with the entire Trailblazer staff. You can follow him on Twitter at @jmitovich!

Fun fact: Mitovich once met a presidential candidate.