National Honor Society hosting contactless food drives outside members' homes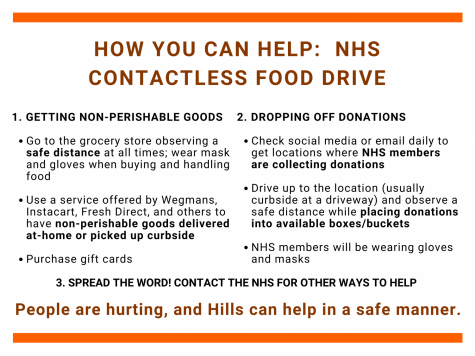 The coronavirus pandemic has affected millions of New Jerseyans, hundreds of thousands who have lost their jobs and more who are feeling the strains of their hardship tighten. Across the state, local organizations and service agencies are preparing to collect more donations for food, clothes, and other supplies. To benefit local food pantries, the Pascack Hills chapter of the National Honor Society has begun to host contactless food drives outside members' homes. 
"I personally didn't think I'd have the outcome I had today," member Alec Boyajian, one of the first to hold a drive, explained. "Because of the generous people who donated, it turned out well."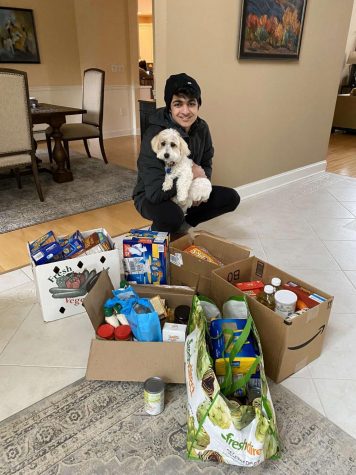 His photo perhaps best shows his drive's success, with several Amazon boxes and grocery bags' worth of non-perishable items like pasta, canned goods, and cereal. Boyajian expressed his gratitude to Hills teachers, "who donated a ton of food." While Boyajian had success, the National Honor Society hopes to continue collecting as many donations as possible to benefit those in need. The organization has hosted seven drives this far but has at least five more planned from April 29 to May 2. 
"My wife and I have been lucky enough to have kept our jobs during this time, and we realize that not everyone is as lucky as we are," Mr. Doug Goodman explained why his family donated. Goodman and his wife, Mrs. Janet Goodman, are teachers at Pascack Hills. "We have so much to give that it only makes sense to give to those who do not have enough."
Ms. Corin Gamgort, a business teacher and DECA advisor at Hills, said it was an honor to help out by making a donation to the drive.
"I can't believe the price of groceries (for basics), and I know how fortunate I am," she said. "I can't imagine what a good amount of families are going through.  How are they going to provide for their families?"
Grocery store prices have soared as the virus has spread, a result of outbreaks at meat processing plants in the Midwest and a massive surge in demand nationwide –– which Gamgort, as a business teacher, pointed out is making the day-to-day even harder for hard-working families.
"It's important we recognize our privilege," Lauren Eusebio, NHS Vice President for the Class of 2021, added on behalf of students. "As normal civilians, we can't be out there treating patients or finding a cure –– one thing we can do, however, is help others with small yet impactful gestures like this food drive."
While non-perishable food donations are encouraged, participants are also welcome to donate gift cards for local grocery stores like Wegmans and ShopRite. To reduce the need to purchase donations in-store, services such as Wegmans Delivery, Instacart, and Fresh Direct allow contributors to have food delivered directly to their home, which they can then drop off at a designated "drop site."
[The Trailblazer has chosen not to include any addresses in this article. However, students can check their email daily for drop-off sites, which are also made public on Hills social media accounts on Twitter and Instagram.]
Each contactless drive is hosted in a member's driveway, where they can set up boxes or buckets for participants to drive up at a safe distance and donate their food. Members were encouraged by their advisers, Mrs. Peggy White and Ms. Mary Scorese, to wear gloves and face masks for extra precaution. 
"
Together, we can make a huge difference in struggling communities."
— Alec Boyajian
After the window closes for the day –– Boyajian hosted his drive from 1 p.m. to 5 p.m. –– donations are organized and prepared to be delivered to either The Helping Hands Food Pantry in Hillsdale or the Tri-Boro Food Pantry in Park Ridge, where NHS member Charlie Goertz is also helping gather donations. Then, White sends out the following day's "drop sites," which range from one to five unique locations each day.
White, who is also the library media specialist at both Pascack Hills and Pascack Valley, said in an email that the intention behind the drives was that "people are hurting, and we can help." 
"Together, we can make a huge difference in struggling communities," Boyajian added.
---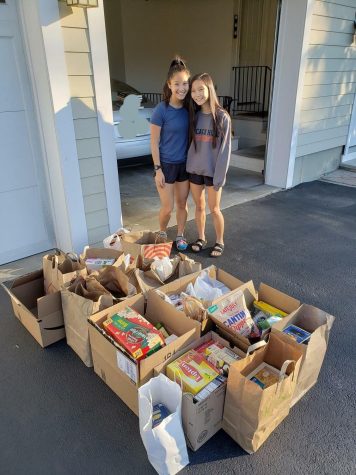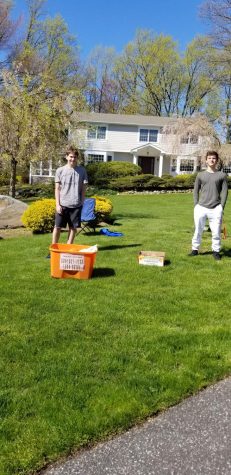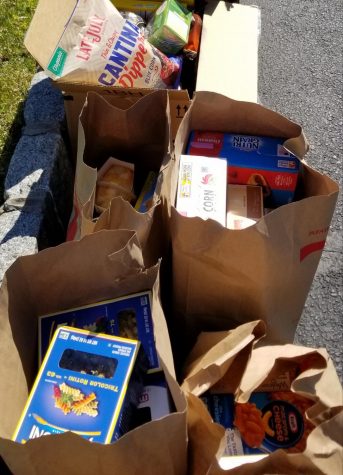 Leave a Comment
More from the contributor(s):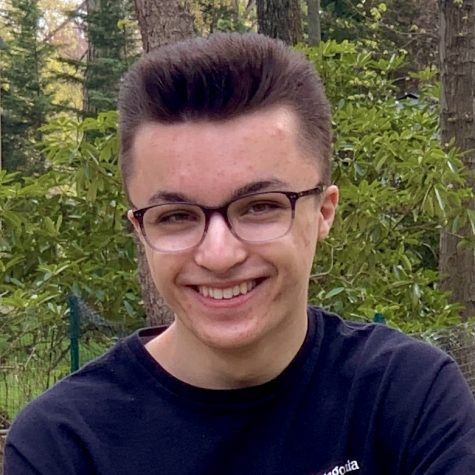 Jared Mitovich, Editor-in-Chief
Jared Mitovich joined the Trailblazer his freshman year as a staff writer. He has helped manage the Trailblazer's social media since his sophomore year, and in his junior year he edited the Opinion section. Now in his final year of high school, Mitovich is looking forward to working with Mackenzie Blowers as Editor-in-Chief along with the entire Trailblazer staff. You can follow him on Twitter at @jmitovich!

Fun fact: Mitovich once met a presidential candidate.