New Year, New You! Tone It Up by Exercising and Eating Healthy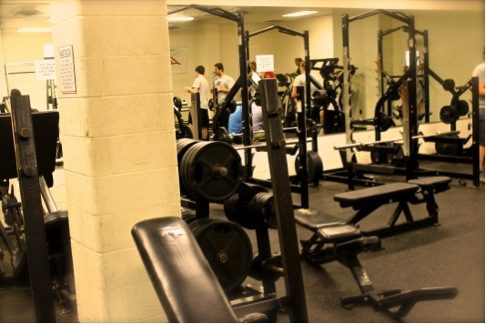 It's 2014 and it's time to start the New Year off right, one step at a time.
One of the most popular New Year's resolutions is to get in shape.
The first step is exercise.  Everyone has an exercise routine: a jog on the beach, running 3 miles on a treadmill, lifting, crunches and so many other ways to tone up for the new year!
Part two of being healthy in the New Year is eating healthy and cutting the junk food out of your diet.  Whether it's eating a salad instead of fried chicken or drinking a fresh smoothie every morning, you can help your body by making good choices.
While everyone is looking to get toned up in the New Year, exercising is different for everyone.  When birds begin chirping and spring is approaching, people start worrying about their legs.  You should never feel insecure about your legs, but in preparation for this spring and summer, tone them up to gain confidence for shorts and bathing suit season.
Make a workout routine with exercises that target different parts of your body.  For your legs you can do a squats, lunges, jumping jacks, and planks.
Summer and bathing suits also send people searching for a great ab workout.  Doing crunches and reverse pushups can really help the core.
Even if you already have a workout routine, you can add five or six minutes more each day to feel amazing about yourself and love your body!
Show your insides a little love by eating healthy.  It's easy to start a diet, but it's often hard to resist the lure of your favorite chips or cookies in the pantry.
The first step to eating healthy is to set goals for every meal.  Pick out what you want to eat for breakfast, lunch, and dinner and make sure they are healthy!
For breakfast, a great choice is a smoothie or fresh pressed juice.  Going raw, eating fruits and vegetables, is great for your digestive system and gives your body a boost.
A lunch alternative, instead of fried foods, is a salad or yogurt (especially Greek yogurt) with fruit pieces or different types of nuts.
Dinner can be difficult, but pasta with steamed vegetables or fresh chicken breast are great choices.  If you are craving a juicy hamburger, try a veggie burger alternative!  It'll conquer your hamburger-need, while packing in more healthy veggies.
All of these different choices will put you on the path to healthy living.  So join the local gym and when you're in the food store, don't grab chips or soda!  Stay within the perimeter of the store where the produce can be found and you will feel so much better about yourself and your body.
Start the year off right by toning up your body through exercising and healthy eating!
Leave a Comment