Jazz Jennings: The Voice of the Transgender Community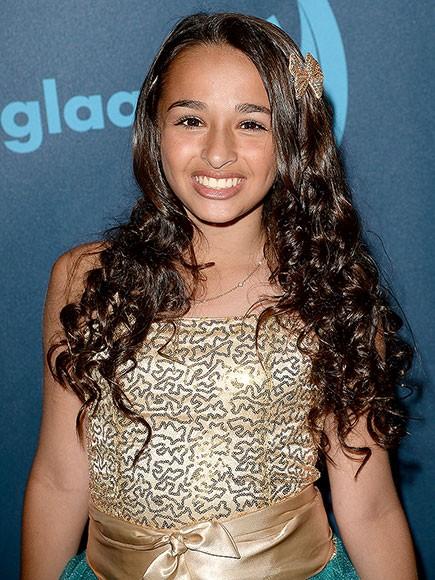 Jazz Jennings was assigned the male gender at birth, but at age 4, she was diagnosed with gender identity disorder because she felt as though she did not identify with her gender. To many, the idea of transgender can seem kind of confusing. Transgender is when someone's gender identity/expression does not match his or her assigned sex.
In contrast to the unfortunate social norm in which parents are generally unsupportive of their transgender children, Jazz's parents welcomed their child's desire to be female, and continue to support her. This tends to be uncommon in parents of transgender children because they can be very misunderstanding and confused about what their child is going through. Many tragic stories about transgendered people involve their family's refusals to support them. Leelah Alcorn, who committed suicide early this year, expressed on Tumblr, as well as in her suicide note, her distress that her parents would not recognize her as a girl.
Starting when she was 6, Jazz and her parents have appeared on television shows to discuss the challenges of growing up transgender. She has appeared on 20/20, The Rosie Show, and had a documentary made about her life which premiered on the Oprah Winfrey Network. She has co-written a children's book I Am Jazz, detailing her life as transgender. She publically fought the United States Soccer Federation for the right to play on girls' teams, and aided by the National Center for Lesbian Rights, she succeeded. She is the youngest person ever to be featured on Out's "Out 100". She is also listed on Advocate's "40 Under 40" list. She was named a Human Rights Campaign Youth Ambassador. She has even modeled for the NOH8 Campaign. She was named one of "The Most Influential Teens of 2014" by Time, and perhaps the most significant of all, Johnson & Johnson signed a deal with Jazz to appear in Clean and Clear commercials, publicizing transgender youth, and promoting acceptance. In the summer of 2015, the Jennings family will appear in a TLC reality show, All That Jazz. She currently creates silicone mermaid tails to sell for proceeds that go towards supporting transgender youth.
Sometimes it can be confusing to figure out which pronouns the person prefers. It is best to use they/them/theirs when referring to them, but always ask them privately as well if you aren't sure. To come out as transgender is an extraordinarily brave and difficult action. Those who come out are being genuinely authentic, and trying to live their lives the way they want to. The transition can be tedious enough as it is, without judgmental people sneering at someone constantly. People going through transitions deserve love and respect, not jeering and name-calling. In addition to transgender, there are many more non-binary and gender fluid identities that also deserve respect.
Resources for those seeking extra information or those who are questioning:
American Psychological Association – Answers to your Questions About Transgender People, Gender Identity, and Gender Expression
www.apa.org/topics/lgbt/transgender.aspx
GLAAD (an organization for LGBT acceptance)
www.glaad.org/transgender/trans101
Human Rights Campaign – Working for Lesbian, Gay, Bisexual and Transgender Equal Rights
Leave a Comment