Is 'Queen Bey's' Reign in Jeopardy?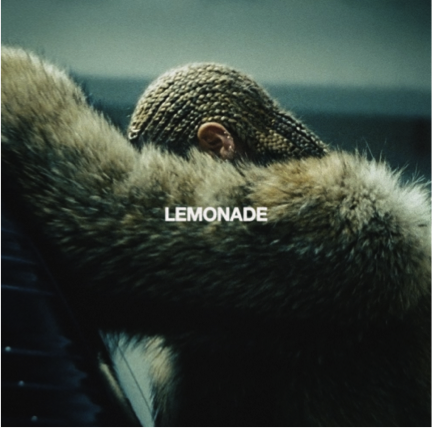 Editor's Note: This is an opinion editorial piece by Olivia Lein.
Beyoncé Knowles has the music industry in the palm of her hand and it has been that way ever since the debut of her first single. Dozens of albums and awards later, "Queen Bey" is considered one of the top musicians of all time.
Transforming into a true pop sensation results in numerous triumphs; however recent controversies have shed a rare negative light on the star. Beyoncé's newest album, "Lemonade," has played a prominent role in these disputes, as some concepts and lyrics featured on the album are very controversial.
Lemonade's most well known tune, "Formation," dedicated to Beyoncé's upbringing in Louisiana and her African American lifestyle, has caused a ton of buzz.
Many police officers found the lyrics and distinct aspects of the music video to be anti-police. More specifically, the "Formation" video contains visuals of a sinking police car and the phrase, "Stop shooting us."
Especially following Beyoncé's Super Bowl performance of "Formation," members of the police community planned to boycott her upcoming "Formation" world tour, named solely after this controversial song.
Javier Ortiz, president of the Miami Fraternal Order of Police, said, "If she won't support [police officers], they shouldn't support her."
Beyoncé was quick to respond during an interview with Elle magazine saying, "I'm an artist and I think the most powerful art is usually misunderstood. But anyone who perceives my message as anti-police is completely mistaken. I have so much admiration and respect for officers and the families of officers who sacrifice themselves to keep us safe. But let's be clear: I am against police brutality and injustice. Those are two separate things."
This issue, however, wasn't the only thing that sprouted from "Formation." Two filmmakers claimed that the "Formation" video included scenes from their very own documentary, which depicts Louisiana's bounce music and dance scene in 2012. The "Formation" video's director evidently did not ask the filmmakers for permission to use their documentary clips, placing additional negativity on the song.
Some may overlook the personal messages etched into "Lemonade." The album highlights betrayal and lies stemming from Jay Z's alleged infidelity. Cheating and divorce rumors have circulated for years, and although they may not be true, this couple has been relevant in the media while magazines and television programs continue to characterize Bey's beloved husband as unfaithful.
Since there is no confirmed evidence of disloyalty, some believe that this duo faked the countless rumors for money. What would her army of fans, dubbed the BeyHivé, think of this ploy? Beyoncé's talent is inevitable, but how much more involvement in speculations and conflicts will it take until she loses her crown?
Sophomore Caitlin McQuade said, "Beyoncé has landed a spot in many controversies recently and if issues like these continue to happen, she could potentially lose some of her millions of adoring fans."
To view the other side of the Beyoncé controversy, see Jackson Cianciulli's article here.
Leave a Comment