Learning Professions at Career Day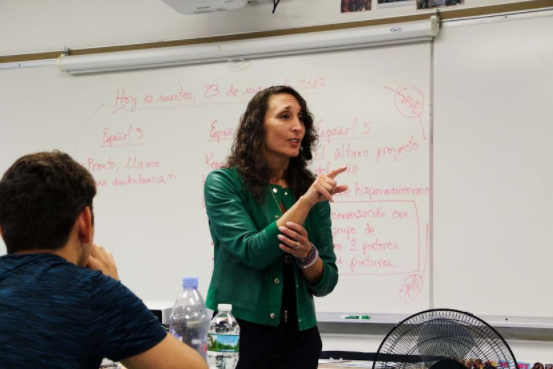 Pascack Hills held its annual Career Day on May 24 to have the students from all grades learn about the different professions offered to them in the future. The teenagers were allowed to select five of the numerous jobs that they wanted to hear about, and out of the five choices, the school decided three for them to listen to. Here were some of the adults who visited the school during Career Day, according to the Career Day choices document:
Dre Betts, Music Producer
Dre Betts is the owner of Universal Music Production Center in Hackensack, NJ and known for working with Chaka Kahn, Madonna, and Lionel Richie. The staff consists of Grammy, Platinum, and Gold Award-winning producers, artists and engineers. Betts has a history in the music industry, waiting in the rain outside the music studio to producing music for top artists. For more information, visit www.umpcrecordingstudios.com
Jeff Hendlin, Group Publisher, Bridal Guide Magazine and Naturally, Danny Seo Magazine
Jeff Hendlin, the publisher of Bridal Guide magazine, came to the school to show students what skills they need in order to increase magazine publishing sales today. The use of social media, websites, and tablets have become more important to magazine publishing than ever, and Henlin proved how it helped the magazines he worked for. For more information about him, visit his LinkedIn profile: https://www.linkedin.com/in/jeffhendlin
Amy Zuckerman, Senior Vice President, Human Resources – Salvatore Ferragamo
Working in an executive capacity for over 20 years, Amy Zuckerman shows students the diverse industry of fashion. She is a great person to listen to for fashion lovers or people who are considering a career in the fashion or retail industry; there are the exciting opportunities and changes in the industry and how keeping the customer happy is the key to success.
Freshman Gabriel Broadman said, "I really enjoyed listening to the three visitors, Peter Fournier, Alison Strasser Winston, and Tim Wieland with three unique professions, insurance executive and director/choreographer, clinical psychologist, and United States Coast Guard. I might have an interest in one of those careers in the future."