Spring Sports Preview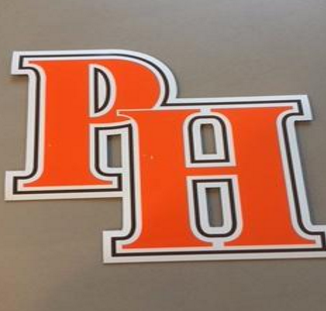 Noah Hirshfield
March 27, 2018
As March settles in, a new season of sports begins for Pascack Hills athletes. Many students at Pascack Hills will be playing sports such as baseball, softball, tennis, lacrosse, track and field, and golf, and everyone is excited to compete against schools across Bergen County.
Many students around Pascack Hills are excited for the baseball and softball seasons to begin.
"The baseball season will be a very successful season because the varsity season has a very talented team and I think the program as a whole will have a great, fun season" Matt Myers expressed. Many members of the varsity team this year have already committed to play in college, but  Pascack Hills students are excited to see what they can do this year.
There are many new baseball and softball players this year, such as freshman softball player Samantha Chin. While talking about her experience of the first week of practices, Chin says that she is 'being challenged and learning new skills' which can help her improve as a softball player as she hopes to contribute to the program for years to come. Both programs have had scrimmages in the past week to prepare for the upcoming season. Currently, varsity and junior varsity players from both the baseball and softball teams are taking a trip to Myrtle Beach to have a fun experience and be able to practice in warmer weather.
The boys tennis season is also beginning in the spring, and they hope to sustain the program's success. The team is hosting their practices and matches at the Old Mill due to the construction of the tennis courts at Pascack Hills, but they are excited to play on the new courts when they are finished.
"It's going to be fun. I'm looking forward to playing tennis more often," Daniel Albert, a member of the tennis team, said. Both the varsity and junior varsity teams have scrimmages in the coming weeks for a glimpse at the competition.
The boys and girls lacrosse teams have started to prepare for the upcoming season as well. Alike the baseball and softball teams, the girls lacrosse team is also taking a trip, but they are going to Disney World. All players, both new and returning, are adrenalized by the thought of another fun season. Robbie Espinosa is ready to play, and he is 'excited for the season and for the upcoming competition.' He and the rest of the lacrosse players are ecstatic to score goals and win games for the Cowboys this year.
While there has already been a season of cross country and/or winter track for many Pascack Hills runners, a new season of track brings forth new expectations and excitements; and, for some runners, this will be their first season running for Pascack Hills. Danny DiBella is a track athlete at Pascack Hills, and while he is not only preparing to run himself, he is also thrilled at the prospect of watching a different Pascack Hills athlete this season.
"I cannot wait for Liam Landau to break his own record (at pole vaulting)," DiBella said. Landau, a senior, currently holds the school record for pole vaulting, and DiBella and the rest of the track team are hoping that he can repeat, if not improve, his scores from years past.
The golf team is also hoping for success this season, and players are hoping to improve upon promising previous seasons. The golfers are hoping to get back on the course and practice their shots in order to be ready for the tough competition from around the county. Freshman Alec Boyajian is already enjoying his time on the team, and he hopes to encourage others to join. Boyajian feels that 'golf is a very relaxing experience that everyone in the school should enjoy no matter your experience in the sport.'
Everyone in the school is excited for what should be a successful spring for many programs.