Fantasy Football Midseason Review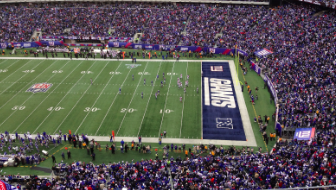 Midway through the regular season, the fantasy football world is buzzing. There have been huge surprises and disappointments this season, and Pascack Hills' students have had their teams turned upside down because of it.
"I drafted Leonard Fournette and my team has suffered greatly because of it," Ryan DiCaprio said. DiCaprio has only been able to muster up one win so far, as his first pick hasn't been able to get on the field. A highly touted running back for the Jacksonville Jaguars, Fournette was supposed to carry the team's offense on his shoulders. Instead, he has only appeared in two games so far. DiCaprio isn't the only one agonizing over a draft-day decision.
"Le'Veon Bell was my top pick, and he has refused to play so far. I haven't found much success so far this season, as he was the foundation of my team," Josh Cohen said. Bell, one of the league's premier running backs, has not played this season because of a contract dispute with his team, the Pittsburgh Steelers. Last season, Bell was one of the top fantasy performers, which made him an attractive option on draft day. Others who picked him in their leagues are surely disappointed with his refusal to go on the field.
Though there have been quite a few disappointing players this season, there have been a few breakouts. "I needed a quarterback and decided to draft Patrick Mahomes, not knowing how he would perform in his first season starting. Now, I am very glad I made that choice," Jared Christophel said. "He has been a beast – one of the best players in fantasy football." Mahomes has taken the league by storm, leading the league in touchdown passes with 26 through eight games. Mahomes was drafted in the later rounds in many leagues, resulting in a steal for whoever got him.
Taking risks are necessary for success in fantasy football, and those who drafted quarterback Andrew Luck, who missed all of last season with a shoulder injury, were using a high pick on someone who could have been a huge bust, or a massive success, this year. Luck has definitely panned out, and is on pace to throw 46 touchdowns this season. "I decided to pick a high-risk, high-reward player in Andrew Luck this year," Nate Barcus said. "I was very unsure how he would do this year, but I thought about how much he could potentially contribute to my team. Looking back, it was definitely a good gamble."
With half a season to go, much can change in the fantasy landscape. People are still trying to crack their league's playoff bracket, looking for victories over friends, and digging for gold on the waiver wire. A championship season gives provides the winner with something everyone desires, and something the others don't want to bestow upon him in a highly competitive league: bragging rights until the next season.