2017's Best Fall Trends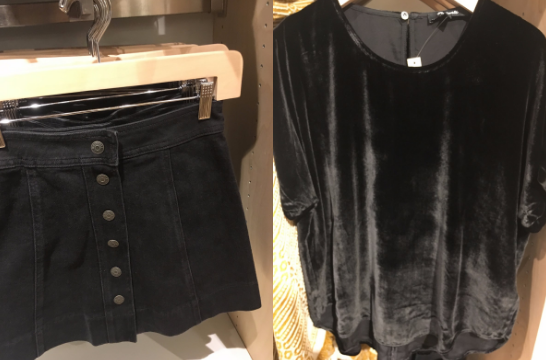 Fall is famous for being a season with great fashion trends. As the weather changes, people begin to swap their summer dresses and bathing suits for cozy sweaters and boots.
Oversized denim jackets and denim skirts are great for the weather that's constantly changing. Denim jackets are easy to dress down with a striped sweater and denim skirts are easy to dress up with a nice blouse. Both items are able to be used in noth casual and fancy settings. When the fall weather starts to get chilly, you can wear a pair of leggings or tights under your skirt to keep you warm. Denim skirts can be found at Forever 21 for as low as $12 and at Madewell for a higher price of $88.
Another trend this fall is embroidery. Embroidery takes a simple piece of clothing and gives it an interesting pattern and flair. It can be found on jackets, shirts, boots, bags, etc! Many times embroidery is found in the form of flowers or patches. Embroidered dresses, hats, bags, and more can be found at Francesca's in Tice's Corner. The embroidered purse is from Francesca's and costs $38.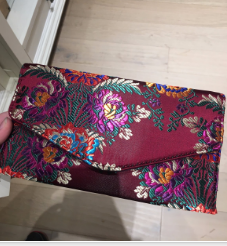 Corset tees are also a major trend this fall. Corsets are a flashback from the Victorian era but many designers have put their own spin on it. Blouses and t-shirts with this design feature a lace up corset on the outside of the shirt. This trend can also be worn with an oversized denim jacket. Bringing back this style easily shows how fashion trends do repeat themselves.
Crushed velvet can be found in fashion from clothing to accessories. This fall, many style influencers are wearing velvet in a more sophisticated style. Velvet dresses and rompers are formal enough to wear to a family gathering and to a semi-formal dance. Not only is velvet clothing trendy, there are a variety of stylish velvet accessories! Some velvet accessories include scrunchies, boots, headbands, bags and more. A range of velvet items can be found at Madewell and Francesca's in Tice's corner.
Red is a color that will be seen everywhere this season! Whether it be a dark maroon or a bright red, it's certainly in style this season. Wearing red will certainly make you stand out and give a nice pop of color to a subtle outfit. Red is also a commonly found color during the holiday season so wear red to immerse yourself into the holiday spirit!