Ed Sheeran's Divide World Tour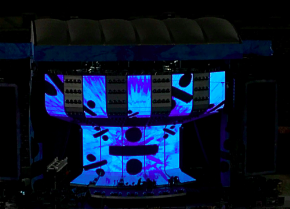 Simmie Brisman and Caity Parkes
September 30, 2018
The opening act, Snow Patrol, started 40 minutes late; yet they still had plenty of songs to present to the crowd. As they went through their setlist, the crowd was getting even more rowdy for the main event. They started the performance off with one of their oldest songs, "Chocolate" which was released in 2003. Later they performed their well-known hit "Chasing Cars," yet the entire crowd was not-so-patiently waiting to hear Ed Sheeran.
Since 2005, when Sheeran's first album was released, fans have been craving more. He released Divide on March 3, 2017 and is just now on his world tour for the album.  On the Divide World Tour, Sheeran performed at Metlife Stadium, last Friday and Saturday nights; September 21nd and 22nd.
When Sheeran entered the stage, screams echoed throughout the stadium. As loud as you can imagine, people were prepared to sing along even more than Sheeran was.
Ed Sheeran's wide variety of hit songs and six albums of breathtaking music left fans unsure as to what he'd be playing.  On Saturday, September 22nd, Sheeran played a number of his hits, starting with "Castle on the Hill," followed by "Thinking Out Loud," "Photograph," and "Perfect." He also played some of his less known titles such as "I'm a Mess" and "You Need Me, I Don't Need You."
Sophie Resendes, a sophomore at Pascack Hills says, "This is my second concert, but I barely remember the first one I went to because I was so young.  I love Ed. It was awesome and I can't wait to go to another concert. Ed Sheeran was definitely the 'Perfect,' sorry for the pun, concert."
To continue there was some great merchandise at the concert. With neatly printed words and creative designs, the sweatshirts and t-shirts were selling faster than can say. The long lines were definitely worth the wait.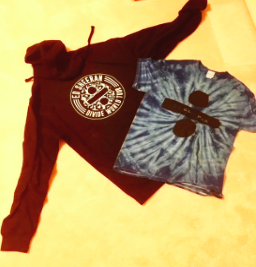 (PC: Simmie Brisman)
Ms. Yeam, a History Teacher at Hills, went to the concert.  "I was all the way at the top of the stadium and still had a great time. Although I was far, I could still hear and see Ed perfectly fine. I am so glad I went and I wish I could go back."
Ed Sheeran is not a show you want to miss.  Talented as he is, even those who are not fans can have a great time at his concert.  Sheeran is still performing in America until November 10th, until the European leg of the tour begins in March of 2019.